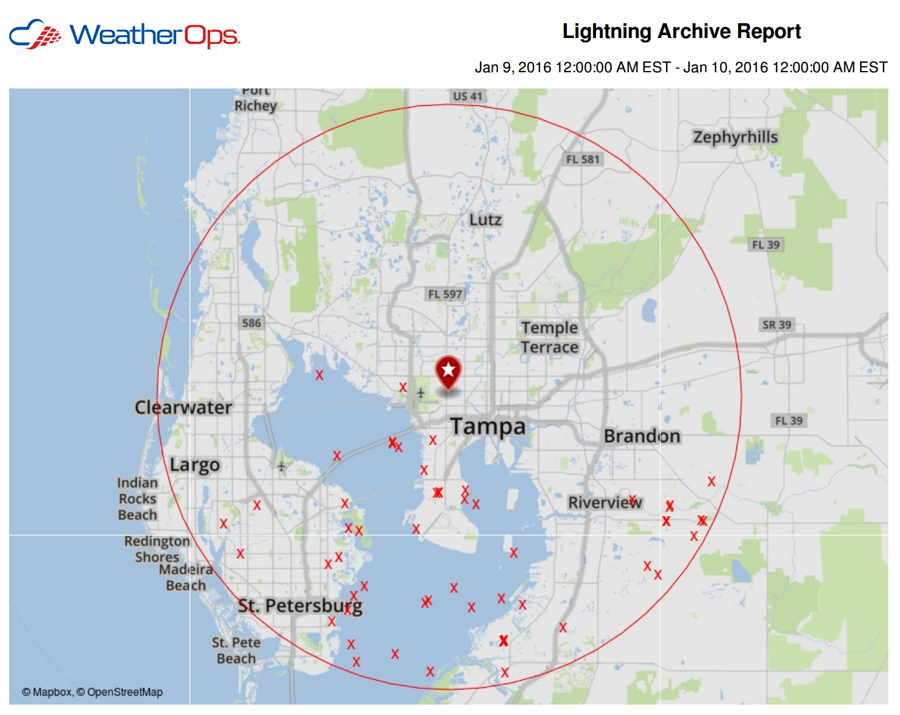 Tampa has a long history with lightning and football. When Raymond James Stadium in Tampa, FL was selected to host this year's College Football Playoff Championship Game, the collective "cringe" was not from folks representing the venues that were not selected. It was from the meteorologists responsible for forecasting weather for the event safety community.
Read More
Will you have a white Christmas or thunderstorms? As is typically the case, the northern tier of our United States and higher elevation mountainous areas will not be needing dreams, or good ole' Mr. Crosby for their snow this Christmas.
Read More
If Blizzards, Blasts, McFlurrys and Frostys weren't enough to tempt your winter season palette, we bring you the deep-freeze deliciousness of Polar Vortex! Those icy wind swirls of cold surge, slap-in-the-face goodness. The one a rather blustery national radio host once said was something meteorologists "created for this week."
Read More
A blast of arctic air is on the way. By this upcoming Friday morning (December 9, 2016), it is expected that some portion of each of the contiguous 48 states will experience simultaneous temperatures below freezing for the first time this fall (Remember, winter does not officially start for two more weeks.). While most of the nation will shiver under the first sign that winter is finally on the way, many of you will be prompted to undertake the most dangerous activity of the season: turning on your space heater.
Read More
While flipping through the Macy's Thanksgiving sale flyer, I couldn't help but notice the absence of a particular weather-sensitive item. While I let you guess what item the meteorologist might be looking for, you've already likely formulated the mental connection between the aforementioned retail chain and Thanksgiving Day.
Read More
Since that first slice of bread in 1928, meteorologists have been patiently waiting for the day where we too might utter that famous phrase, "The greatest thing since…"
On Saturday, November 19, that day may finally come.
Read More
Have you ever wondered why umbrellas, ponchos and rain boots show up at the front door of your local Wal-Mart only when it's raining? Or maybe it's the snow shovels, ice scrapers and mittens when it's snowing?
Read More
Although the map of the electoral college will be the graphic of choice during television coverage on Election Day, in some areas of our country it will not be the most important visual. That honor will go to the weather map!

Read More