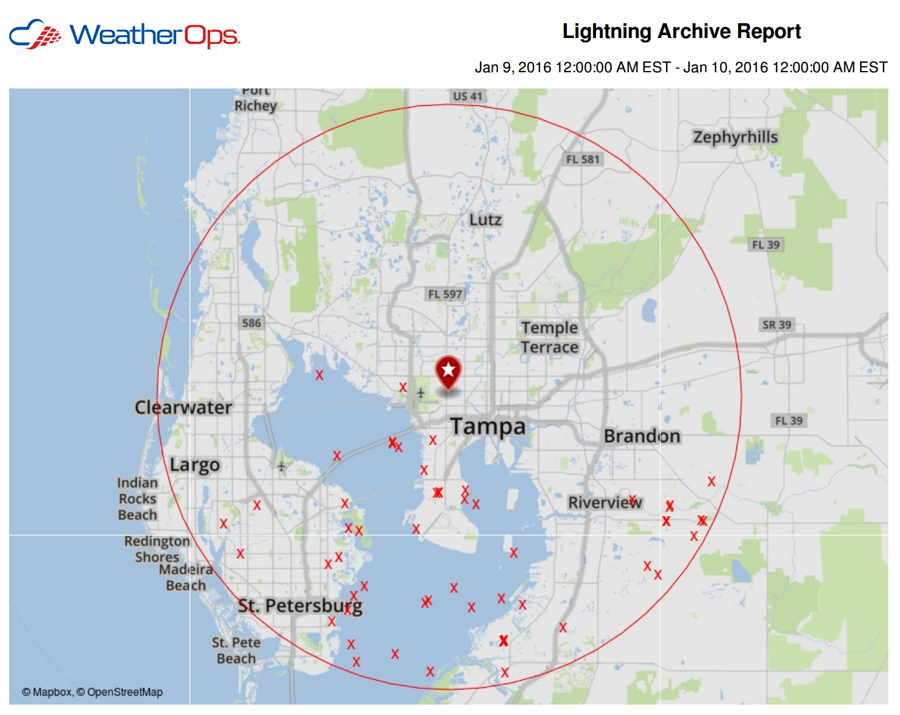 Tampa has a long history with lightning and football. When Raymond James Stadium in Tampa, FL was selected to host this year's College Football Playoff Championship Game, the collective "cringe" was not from folks representing the venues that were not selected. It was from the meteorologists responsible for forecasting weather for the event safety community.
Read More
A winter storm is expected in the Southeast on Saturday. There will be the potential for wintry precipitation for portions of the area as a low pressure develops off the coast. Areas north and northwest of this system, including Alabama, Georgia, and parts of the Carolinas, will have the highest potential for snow, as well as some sleet.
Read More
Have you considered utilizing Frontier Weather forecasts for natural gas trading? In September of 2016, WDT acquired Frontier Weather and its market-leading catalog of power and energy trading focused forecast products to enhance the WDT portfolio of weather services.
Read More
We are constantly working to make RadarScope better. However, sometimes there are bugs that appear that we weren't expecting. Here's an update on some if the issues you may have experienced recently.
Read More
Have you ever experienced thundersnow? It's not something that happens often, but is a bit thrilling for weather enthusiasts. It's like the best of both worlds - snowfall with lightning and thunder! How can you beat that for entertaining winter weather?
Read More
Tis the season for Nor'easters. This is the time of the year that we start seeing the formation of Nor'easters along the Eastern Seaboard. These powerful storm systems can paralyze metropolitan areas with winds sometimes up to hurricane force. What are Nor'easters and what makes them so powerful?

Read More
The 2016 Atlantic hurricane season was an above average season that concluded with 15 named storms, 7 hurricanes, and 3 major hurricanes. This fit neatly into our preseason predictions of 14-16 named storms and 6-8 hurricanes. All of these totals are above the long-term averages (11 named storms, 6 hurricanes, 2 major hurricanes), but quite comparable with the averages during the recent active period which spans from 1995-2015 (14 named storms, 7 hurricanes, 3 major hurricanes). Above normal water temperatures in large parts of the tropical Atlantic, along with the absence of El Nino in the equatorial Pacific, were the key factors that produced the busy season.
Read More
Will you have a white Christmas or thunderstorms? As is typically the case, the northern tier of our United States and higher elevation mountainous areas will not be needing dreams, or good ole' Mr. Crosby for their snow this Christmas.
Read More
Not all snowflakes are created equal. Did you know there are numerous crystal shapes that compose the snow that falls? Not all snowflakes look like the classic shape that you cut out of paper when you were an elementary school student.
Read More
Happy holidays! From floods to tornadoes to hurricanes, we've had quite the eventful weather year. As the year comes to an end, know that we are always here to keep you and yours safe.
Read More