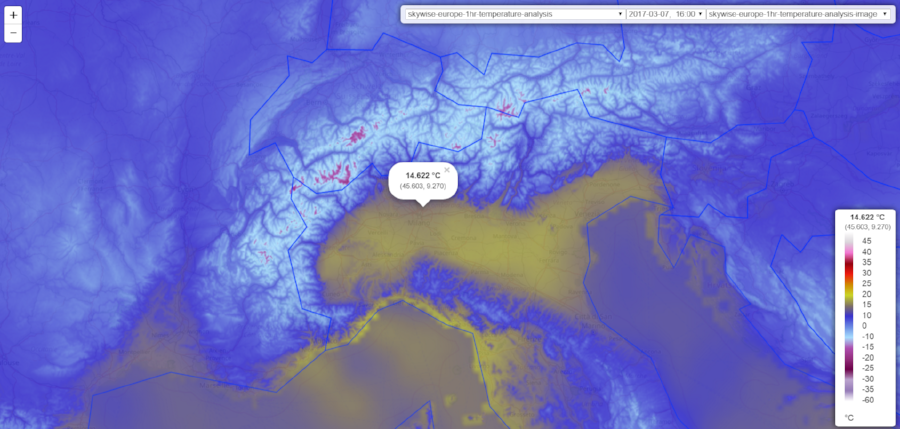 Nike has set out to break the 2-hour mark for a marathon, something that has never been done. They have chosen the athletes, developed new high-performance shoes, determined the training plan for the athletes, the data they will gather during training, and the location for the attempt.
Topics:
SkyWise

|
Live Events

|
The World Baseball Classic (WBC) has been the premier baseball tournament for national teams since the sport was eliminated from the Summer Olympics in 2008. The WBC tournament has been played three times previously in 2006, 2009, and 2013. Each of the previous three tournaments has played its final games in California in San Diego, Los Angeles and San Francisco, respectively. Beginning March 20, 2017, the Golden State will once again play host to the semi-finals and finals at Dodgers Stadium in Los Angeles, California.
Topics:
Live Events

|
Frontier

|
Spring severe weather can bring major disruptions and threats to Utilities and their customers. Tornadoes, lightning, and damaging wind all bring respective threats that could danger field workers, cause power outages to consumers, and create substantial weather interruptions for business.
Topics:
WeatherOps

|
Live Events

|
Oil & Gas

|
Utilities

|
Thunderstorm

|
As spring nears and Daylight Saving time brings opportunities for afternoon and evening outdoor activities, the inevitable threat of weather hazards becomes of great concern. Whether you have scheduled a family outing, or are attending a large festival, sporting event or outdoor concert, awareness of local weather conditions can mean the difference between a fun family memory, and tragedy.
Topics:
WeatherOps

|
Live Events

|
Lightning

|
Thunderstorm

|
With pitchers and catchers reporting to MLB spring training, the NASCAR season moving into top gear at Daytona, and calendars full of festivals and concert tours, spring fever is running rampant. The spring weather outlook usually includes severe storms, so it is best for those involved in live events to prepare for weather interruptions.
Topics:
WeatherOps

|
Live Events

|
Will this be the warmest inauguration ever? Donald Trump will be sworn in as President and Commander in Chief on Friday, January 20. What comes to mind when you picture past inauguration weather? You probably think of a man at a podium surrounded by family, colleagues, and past Presidents. If you are like me, you probably also picture the guy in a coat, a scarf, and wincing from the cold winds. After all, it's January right?
Topics:
WeatherOps

|
Live Events

|
Frontier

|
The biggest names in the concert and event production business gathered November 29 to December 1 on the Rock Lititz campus outside of Lancaster, PA for the 3rd annual Event Safety Alliance (ESA) Event Safety Summit.
Topics:
WeatherOps

|
Live Events

|
Being located in Norman, Oklahoma means our company has many OU Sooner alumni (and a couple of OSU Cowboys) on staff. Football rules this town in the Fall. This Saturday is Bedlam, the day that the University of Oklahoma plays Oklahoma State University and, this year, the game is even bigger as it will determine the Big 12 Champion. However, the weather may also be an important player in this game.
Topics:
WeatherOps

|
Live Events

|
While flipping through the Macy's Thanksgiving sale flyer, I couldn't help but notice the absence of a particular weather-sensitive item. While I let you guess what item the meteorologist might be looking for, you've already likely formulated the mental connection between the aforementioned retail chain and Thanksgiving Day.
Topics:
Live Events

|
Retail

|
As the outdoor event season winds down for the year here in the states, things are just cranking up for festival and concert goers across the Southern Hemisphere. As is the case across North America and Europe, outdoor entertainment seasons below the equator carry the same potential for life threatening weather conditions such as lightning and strong winds.
Topics:
WeatherOps

|
Live Events

|