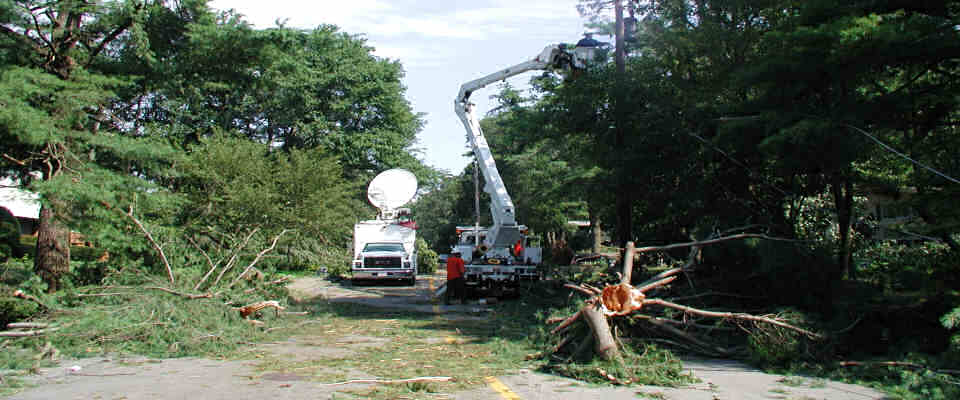 Spring severe weather can bring major disruptions and threats to Utilities and their customers. Tornadoes, lightning, and damaging wind all bring respective threats that could danger field workers, cause power outages to consumers, and create substantial weather interruptions for business.
Topics:
WeatherOps

|
Live Events

|
Oil & Gas

|
Utilities

|
Thunderstorm

|
As spring nears and Daylight Saving time brings opportunities for afternoon and evening outdoor activities, the inevitable threat of weather hazards becomes of great concern. Whether you have scheduled a family outing, or are attending a large festival, sporting event or outdoor concert, awareness of local weather conditions can mean the difference between a fun family memory, and tragedy.
Topics:
WeatherOps

|
Live Events

|
Lightning

|
Thunderstorm

|
With the mild winter of 2016-17 drawing to a close, attention is now shifting to the weather forecast for spring 2017. The primary questions for the upcoming spring season is whether the warmth of this winter will carry over through the spring season and what the severe weather outlook is for this year.
Topics:
Tornado

|
Frontier

|
Thunderstorm

|
As we head into the more traditional severe weather season, we will see many references to severe weather preparedness in the coming weeks. Invariably, a severe weather safety awareness campaign will discuss the need to have multiple ways to get weather information for the severe weather situations. A NOAA Weather Radio, television, and AM/FM radio are the traditional means of hearing about severe weather alerts (watches/warnings). However, over the last several years, the number of mobile weather apps that have come on the market on IOS and Android devices is astounding. Thousands of apps claim to provide you with notification of severe weather warnings, but how good of a job are they doing?
Topics:
WeatherOps

|
Tornado

|
Thunderstorm

|
Tornadoes don't care what month it is. If the conditions are right then they will form. While most people think severe weather and tornadoes are only a spring season occurrence, they actually can occur any time of the year from January to December. Tornadoes in the South yesterday confirmed that.
Topics:
WeatherOps

|
RadarScope

|
Tornado

|
Thunderstorm

|
Your phone pings and as you glance at it, an alert informs you that you have traveled into a Tornado Warning. You immediately pull off the road, check where you are in regards to the storm and head for shelter. As strong winds pass over the location where you are hiding, you wonder what would have happened if you had not received this alert.
Topics:
WeatherOps

|
Tornado

|
Thunderstorm

|
As severe weather struck the Southeast, WDT alerted millions this past weekend. While a multi-day event storm system brought tornadoes and severe thunderstorms which caused multiple fatalities and injuries, we continued to warn those in the path of their need to seek shelter.
Topics:
WeatherOps

|
Tornado

|
Thunderstorm

|
Tampa has a long history with lightning and football. When Raymond James Stadium in Tampa, FL was selected to host this year's College Football Playoff Championship Game, the collective "cringe" was not from folks representing the venues that were not selected. It was from the meteorologists responsible for forecasting weather for the event safety community.
Topics:
WeatherOps

|
Lightning

|
Thunderstorm

|
Will you have a white Christmas or thunderstorms? As is typically the case, the northern tier of our United States and higher elevation mountainous areas will not be needing dreams, or good ole' Mr. Crosby for their snow this Christmas.
Topics:
WeatherOps

|
RadarScope

|
Snow

|
Thunderstorm

|