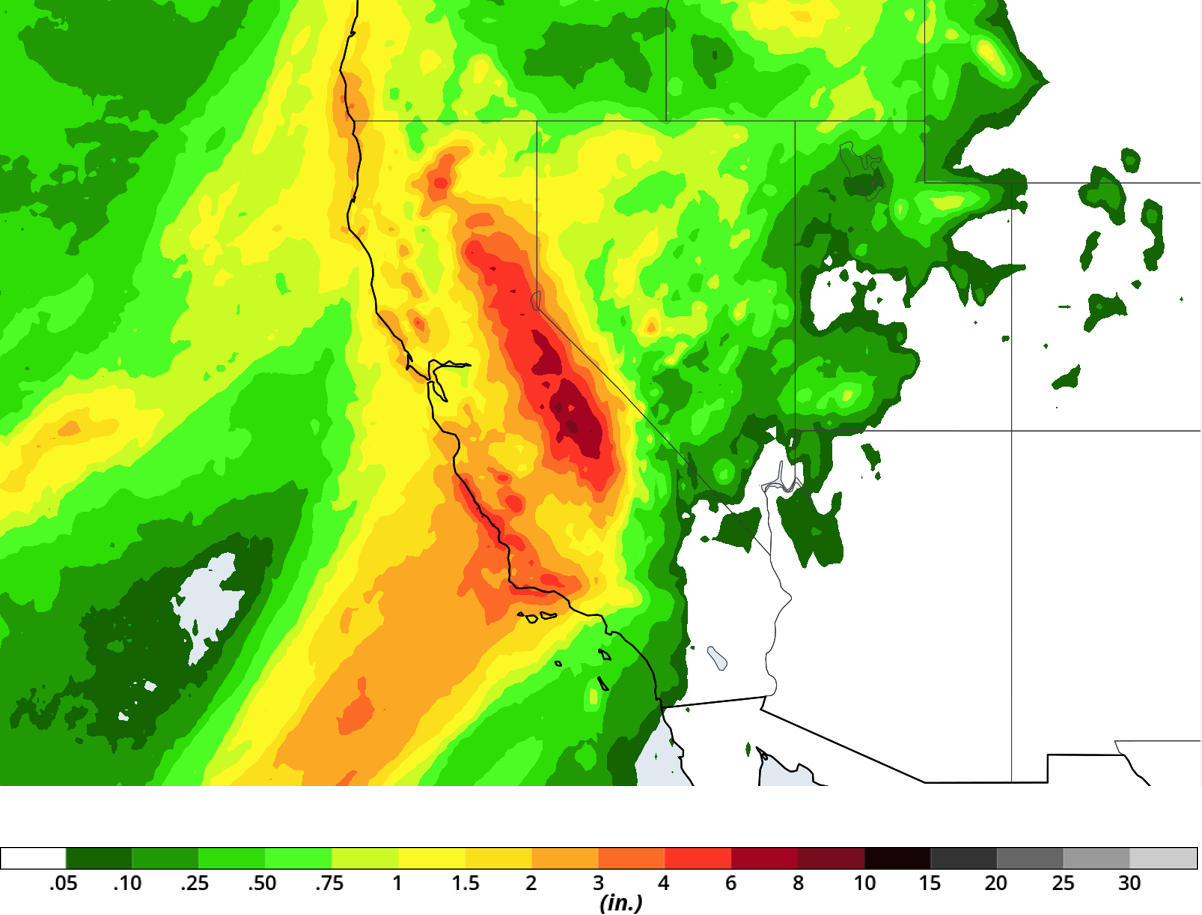 From tornadoes to floods, wildfires, and snow, this week will see it all. Spring is here, and the changing weather patterns mean that all types of severe weather are on the menu. Here are the five things you need to know about the weather this week across the country.
Topics:
WeatherOps

|
Tornado

|
Snow

|
Thunderstorm

|
Flood

|
Have you ever seen a weather map and wondered what the symbols on it meant? Surface maps are great tools for getting a quick look at weather conditions. They allow meteorologists to gain a wealth of information about the weather at a glance by viewing the various symbols.
Topics:
WeatherOps

|
When thunderstorms develop in a strongly sheared environment, they can begin to spin. If the primary updraft of a storm is rotating, it is known as a supercell. Within this class of thunderstorm, there are three main categories. Let's observe these supercells using RadarScope data.
Topics:
RadarScope

|
WDT has become the leading weather provider for offshore assets in the Gulf of Mexico. Our WeatherOps services, which include custom site-specific weather reports, hazardous weather alerts, and meteorologist consultation, aid decision-making and ensure the safety of offshore projects across the region. These services are particularly valuable during winter and spring when there are more frequent weather-related disruptions to daily operations.
Topics:
WeatherOps

|
Offshore

|
Weather forecasting has improved drastically over the past decades due to advancements in technology. Over a century ago, forecasters relied solely on simple observations of temperature and pressure. It wasn't until the early 1900s that meteorologists began testing theories of physics to predict atmospheric behavior. Once the first electronic computer became available in 1946, complex physics, fluid dynamic, and thermodynamic equations could be solved. Since that time, NOAA supercomputers have been vital for analyzing mass quantities of weather data.
Topics:
WeatherOps

|
RadarScope

|
While some are still digging out from the last winter storm, or awaiting power to return, a new nor'easter is beginning to form. The low-pressure center associated with this next storm has moved offshore and is starting to strengthen. Satellite analysis shows widespread cloud cover and showers over the Mid-Atlantic and Southeast, with a cold front extending to the southwest of the center, across the southwest Atlantic Ocean/Florida Peninsula and into the southeast Gulf of Mexico.
Topics:
WeatherOps

|
RadarScope

|
Heavy snow events can often develop along the eastern shores of large lakes. Known as lake effect snow, it forms as colder air moves across a warmer lake. The bigger the temperature difference between the lake water and the air, the greater the potential for lake effect snow.
Topics:
Frontier

|
You may have spring fever. You may be ready for grass to turn green and flowers to bloom. But, are you prepared for the threat of severe weather this spring?
Topics:
WeatherOps

|
As the past nor'easter moves away, another is now in the forecast for New England. Last week's storm left nearly 2 million without power, damaged to homes and businesses, and caused nine fatalities. Winds gusting at over 50 mph, heavy rain, multiple feet of snow, and storm surge flooding led to a travel nightmare. Streets became impassable, and air travel had to be rerouted with the last storm system. Now, it's about to happen again.
Topics:
WeatherOps

|
When working in an offshore environment, the air-sea interaction is a challenging issue that operational personnel need to address. Of this interaction, seas are typically the most problematic. Our marine daily planners provide a 7-day sea-state forecast for offshore sites around the world. The forecast includes wind waves, swells, significant wave height, and maximum wave height. Do you know how to differentiate them?
Topics:
WeatherOps

|