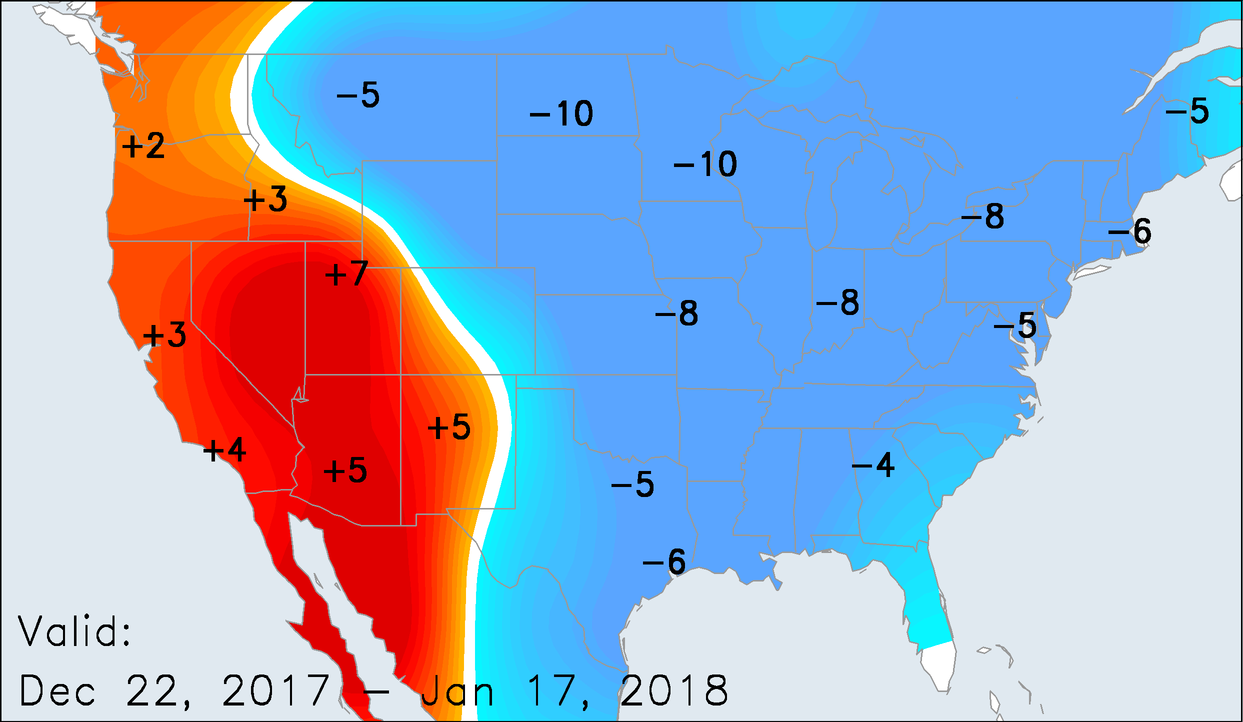 The winter of 2017-2018 is now half over, and so far has been dominated by large temperature extremes. The first three weeks of meteorological winter averaged well above normal across a large portion of the country, but extreme cold has dominated since then. The return to warmth is expected for the next two weeks, but current expectations are that colder weather will then return again during February.
Topics:
Frontier

|
Nor'easters are powerful winter storms that can bring hurricane-force wind gusts, coastal flooding, and substantial snowfall to portions of the eastern United States. These low-pressure centers typically develop over the southeastern U.S. before tracking northeastward along the U.S. East Coast.
Topics:
WeatherOps

|
Sea fog poses a significant challenge to marine operations in the northern Gulf of Mexico. Locations such as Galveston and the Houston Ship Channel frequently experience visibility restrictions from sea fog during winter and spring.

Topics:
WeatherOps

|
Some storm systems can develop rapidly, sometimes over the span of hours or a day. When this happens, the system can be very intense and cause a wide variety of impacts. Storms that intensify very quickly are called "bomb cyclones", "meteorological bombs", or "bombs".
Topics:
WeatherOps

|
Snow

|
The year has started out very cold for the central and eastern US with many spots in the teens and single digits. As the first week of 2018 comes to an end, a winter storm is beginning to batter the East Coast. Snow, ice, and mixed wintry precipitation will be causing travel problems and colder than normal temperatures will lead to additional issues.
Topics:
WeatherOps

|
RadarScope

|
Snow

|
Frontier

|
As a meteorologist, I've seen my share of forecast models depicting extreme scenarios. These models can go from forecasting heavy snow to forecasting nothing in as little as 12 hours. How does this happen?
Topics:
WeatherOps

|
Do you like your holiday season to look like a Winter Wonderland? With Christmas less than two weeks away, we can begin to look at which portions of the country may have a chance to see a white Christmas this year.

Topics:
Snow

|
Frontier

|
During the morning hours right before sunrise, expanding rings can sometimes be seen on radar images. These are called Roosting Rings and are a result of birds in flight near the radar. Let's take a look at what they look like on RadarScope.
Topics:
RadarScope

|
There was an unusual site in the south overnight and it is continuing this morning. Snow began to fall in San Antonio last night and is still falling in areas further south today. Some areas saw multiple inches of snow leading to the shut down of schools, businesses, and roads.
Topics:
RadarScope

|
Snow

|