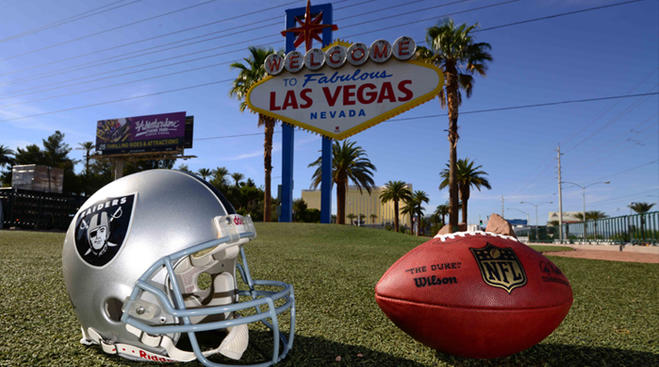 On March 27, the National Football League (NFL) owners met to vote on the Oakland Raiders move to Las Vegas beginning in the 2019 season. The vote passed 31 to 1 with the only vote against coming from the Miami Dolphins' owner Stephen Ross. In 2019, the Raiders will move from the unique San Francisco Bay Area microclimate to the arid desert climate of Las Vegas.
Topics:
SkyWise

|
Live Events

|
The World Baseball Classic (WBC) has been the premier baseball tournament for national teams since the sport was eliminated from the Summer Olympics in 2008. The WBC tournament has been played three times previously in 2006, 2009, and 2013. Each of the previous three tournaments has played its final games in California in San Diego, Los Angeles and San Francisco, respectively. Beginning March 20, 2017, the Golden State will once again play host to the semi-finals and finals at Dodgers Stadium in Los Angeles, California.
Topics:
Live Events

|
Frontier

|
For the first time in 71 years, the Chicago Cubs will compete in the World Series as they look to win the title for the first time since 1908. While most people like to look at what historical events have occurred since the last time the Cubs won a World Series, or have been to a World Series, this article will take a look back at the weather that was experienced in Chicago during the 1908 and 1945 World Series. It should be noted that these games took place about 2 weeks earlier in the year than the current series, so it will not be an apples-to-apples comparison.

Topics:
Frontier

|
Seasonal Affective Disorder (SAD) is defined as a type of depression that is related to the change of the seasons. About 5% of Americans have been diagnosed with SAD with a range from 1.9% in Florida and 9.9% in Alaska. For most people, the SAD symptoms begin to develop from the start of fall and into the winter months. However, SAD can also be found, albeit far less frequently, in the spring and summer.

Topics:
Wildfires continue to rage across much of the Western United States today. In California, six wild fires are currently burning with five of those located along the populated Southern California Coast. Two of the largest are the Blue Cut fire, located just northeast of the Los Angeles metro and having burned over 35,000 acres, and the Soberanes fire, located near the coastal town of Monterey and having burned nearly 90,000 acres. Fortunately, as of today, the Blue Cut fire has been 100% contained per the California Department Forestry and Fire Protection while the Soberanes Fire is at 60% containment. However, the remaining three southern California fires remain at less than 50% contained.
Topics:
Wildfire

|