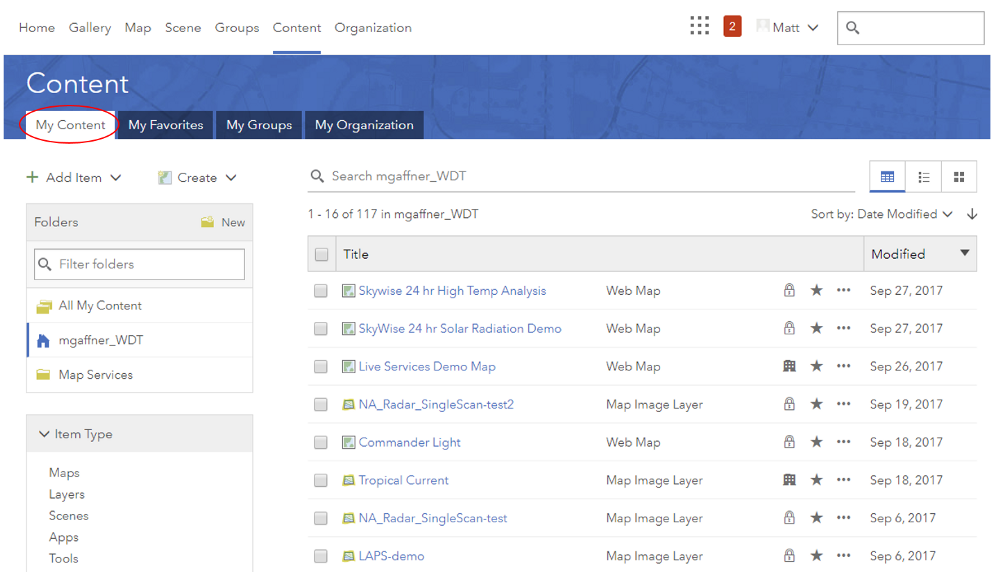 Sometimes in life, you take things you know for granted. You (wrongly) assume that everyone else knows the same things. Maybe your dad was mechanically inclined and taught you how to change your oil. You might think that everyone knows how to change their oil. It's pretty basic, right? But to some people, the thought of changing their oil is unfamiliar, maybe even daunting. Where do I start? What could break if I don't do it correctly? Some people might not even know they need to change their oil.
Topics:
GIS

|
All the best data services in the world are only as good as the application you have to display, interrogate, and analyze them. Throughout the history of GIS, most data that has been mapped has been relatively static. When data updated, you overwrote the shapefile and moved on. Maybe you'd have some point event data that had a date/time field, but you couldn't animate through it. Furthermore, most of the data didn't update on a frequent enough basis that you couldn't just manually handle the update when necessary.
Topics:
SkyWise

|
Apps are analogous to race cars and data are like drivers. Apps can be shiny. They get a lot of attention. Most apps are seemingly intuitive, especially the good ones. However, one with bad data is like a race car with a bad driver.
Topics:
SkyWise

|
Geographic Information Systems

|
You should resolve to be spatiotemporal this year. It's no secret around the office that 'spatiotemporal' is my new favorite word. I think it should be your favorite word too.
Topics:
SkyWise

|
Geographic Information Systems

|
Hopefully, Santa's 8 tiny reindeer weren't on summer vacation in Norway last Friday, as it was quite a sad scene for the legendary creatures.
Topics:
WeatherOps

|
Lightning

|
With record heat across much of the US in December, it appears that "winter is coming" is finally an applicable phrase. If you don't keep up with Game of Thrones, then you might not be picking up what I'm laying down. In the fictional kingdom of Winterfell, winters are harsh, last for years, and have no predictable frequency (which boggles my mind as a meteorologist, but hey, it's fantasy). The prominent Stark family motto of "winter is coming" is meant to remind people to always be vigilant in preparing for their long, harsh, and indefinite winters.
Topics:
Company News

|
This may seem like it's coming out of nowhere, but it's not. I recently heard something that struck a nerve: "The weather here is just so unpredictable." That phrase is right up there with my least favorite phrase, "It struck without warning", in reference to any and all severe weather. As a meteorologist, these phrases offend me. I know the information is out there, but I'm not sure why that person didn't get it. That problem is on our industry to solve.
Topics:
WeatherOps

|
The first Tornado Warning was issued at Tinker Air Force Base in Oklahoma on March 25, 1948. Back then, the Tornado Warning was nothing more than passing on an observation of a tornado on the ground and where it was headed. Since then, we've come a long way. With the advent of Doppler radar in the 1980s, strong rotation could be identified and Tornado Warnings could be issued for entire counties. As radar data in the US became available in higher resolution and the tools used by the National Weather Service to issue Tornado Warnings were improved, the NWS developed the ability to refine Tornado Warnings by drawing polygon Tornado Warnings in 2007. This allowed the NWS to highlight and alert only parts of counties that are more likely to be impacted by a tornado. This greatly decreased the False Alarm Rate (FAR) and improved the public's understanding of National Weather Service Warnings.
Topics: