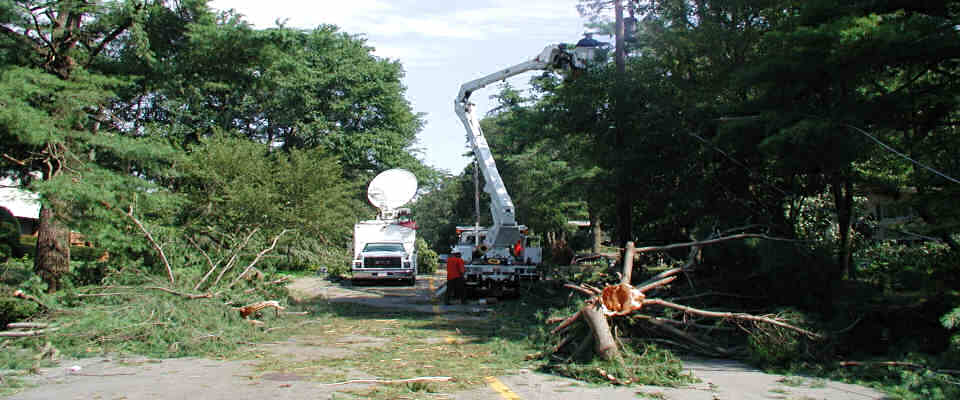 Spring severe weather can bring major disruptions and threats to Utilities and their customers. Tornadoes, lightning, and damaging wind all bring respective threats that could danger field workers, cause power outages to consumers, and create substantial weather interruptions for business.
Topics:
WeatherOps

|
Live Events

|
Oil & Gas

|
Utilities

|
Thunderstorm

|
With pitchers and catchers reporting to MLB spring training, the NASCAR season moving into top gear at Daytona, and calendars full of festivals and concert tours, spring fever is running rampant. The spring weather outlook usually includes severe storms, so it is best for those involved in live events to prepare for weather interruptions.
Topics:
WeatherOps

|
Live Events

|
As severe weather struck the Southeast, WDT alerted millions this past weekend. While a multi-day event storm system brought tornadoes and severe thunderstorms which caused multiple fatalities and injuries, we continued to warn those in the path of their need to seek shelter.
Topics:
WeatherOps

|
Tornado

|
Thunderstorm

|
Users fled to RadarScope to track yesterday's big severe weather event that resulted in over 40 tornado reports across parts of Kansas, Texas, Oklahoma, and Nebraska. The following is a look at RadarScope usage during the event, including peak usage during the event, which radar sites were used most, and products most requested.
Topics:
RadarScope

|
Weather has often been thought of as a forward-facing content solution, whereby websites and mobile apps provide standard forecasts and mapped weather information for consumers to plan their day. This resulted in higher page views and advertising revenue for the website or mobile app. This methodology still applies today and is quite important, but perhaps the highest value of weather information in digital media can be found behind the scenes through targeted advertising.
Topics:
SkyWise

|