I was a fairly quiet weekend across the US. Friday April 1 was produced hail 3.75" but the majority of the big stuff fell offshore. Just north of Crystal City, TX saw hail up to 2.25". Elsewhere along the south small pockets of hail ranging from .75" up to 1.5" fell in LA, MS, GA and a very small pocket in SC.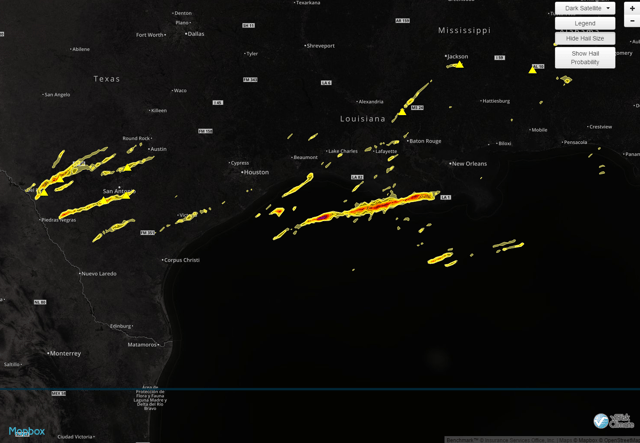 The remainder of the week looks fairly quiet with no significant hail in the forecast.
Be in the Know:
In the average year, roughly 10,000 to 12,000 hail reports are received by NOAA's National Weather Service. Find out where it falls first with HailExpress.
All of our hail data is now mobile and available at your fingertips. Equip your sales team with real-time hail maps overlaid on their current location or location of their choice.