Louisiana took the day yesterday with hail measuring 3.75' NW of Baton Rouge. Storms throughout the afternoon and evening also dropped damaging hail in TX, OK, IA, MO and AR.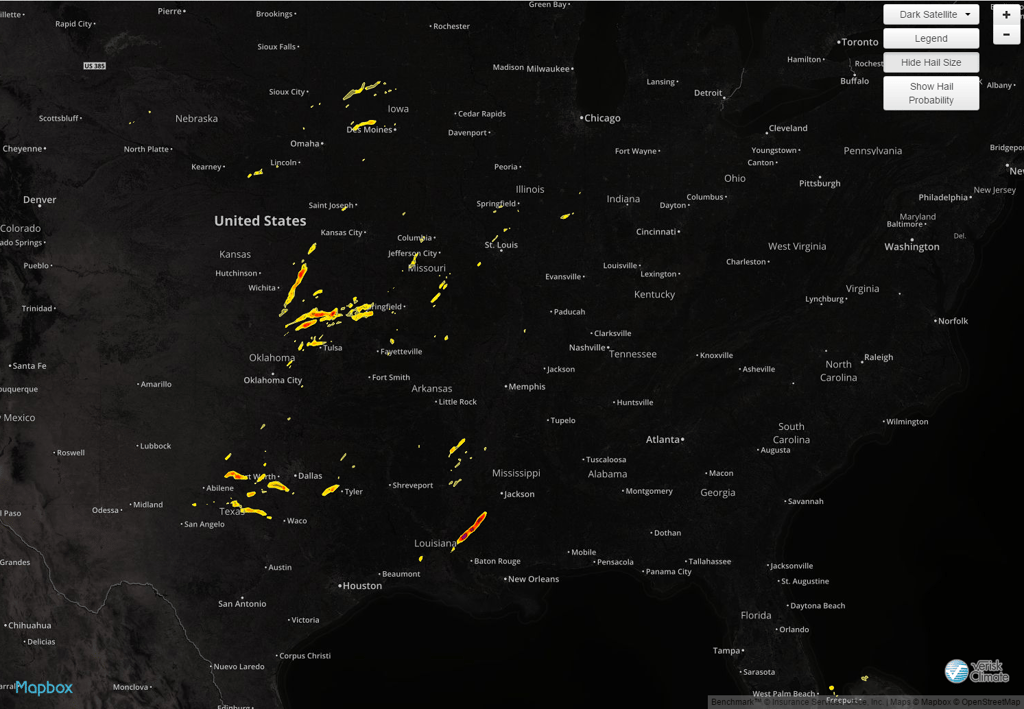 For today, continuing through the morning hours, strong to severe thunderstorms are forecast to move through the region in association with thunderstorm development yesterday evening over portions of the Plains. By the afternoon, storms are forecast to move out of the region allowing for the atmosphere to reestablish instability throughout the region. Looking at this afternoon and evening, ahead of the cold front, daytime heating along with excessive moisture will lead to more thunderstorm development.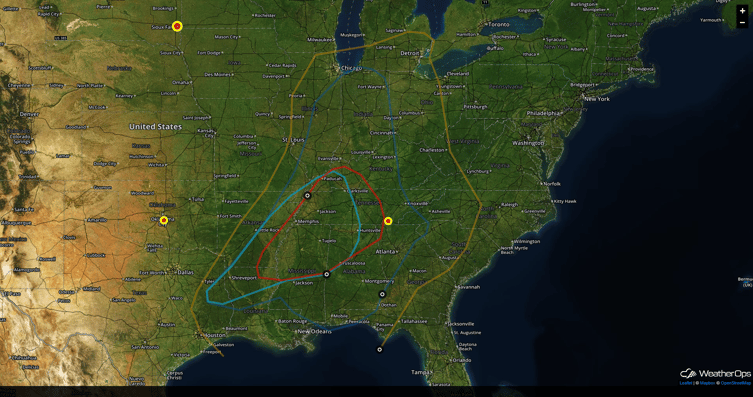 With strong vertical wind shear, storms that develop ahead of the front into the afternoon are forecast to become supercellular in nature. Primary impacts will include the potential for large hail, tornadoes and damaging winds. Into the evening and overnight hours, as the cold front pushes through the region, storms are forecast to become more linear in nature, increasing the threat for damaging winds.
Stay in the know with HailExpress. Our hail maps are the highest quality, most accurate information available anywhere. WDT also boasts the largest archive of hail data available. If you're looking for past data for a specific location, look no further! We have the information you need.