Norman, OK, August 2, 2016 — Developers now have an easier way to incorporate weather data for a specific region into their many applications with the launch of SkyWise® Insight Application Programming Interface (API) by Weather Decision Technologies, Inc.® (WDT).
The SkyWise Insight API includes historical weather data, current conditions, and forecasts at one kilometer resolution. It is the first product to integrate the recently released SkyWise MetStorm high-resolution gridded precipitation data.
According to Lee Robb, WDT's SkyWise product manager and vice president, developers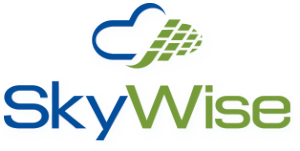 can access industry-specific data, such as heating/cooling degree days, growing degree days and evapotranspiration using the new SkyWise Insight API. The API also contains standard weather variables: precipitation, temperature (hourly and daily min/max), dewpoint, relative humidity, solar radiation, wind speed and wind direction. Such inputs can help in operational decision-making, such as determining when sections of agricultural fields require irrigation and fertilizer to increase yield.
"The key differentiators of the SkyWise Insight API are its ability to define an asset area and generate area level data and contours, as well as the flexibility to retrieve or aggregate data over large spans of time", said Robb.
SkyWise Insight data are currently available to developers during the building stage of their projects and is free via a demo account for 60 days with a limit of 1,000 hits on the database per user per day. Access is available in the SkyWise Marketplace.
About Weather Decision Technologies®, Inc.:
Headquartered in Norman, Oklahoma, U.S. Weather Decision Technologies, Inc. (WDT) provides organizations with weather analytics and decision support on a global scale. The company utilizes big data solutions to develop and provide weather analytics such as hazardous weather detection and prediction, high resolution forecasts, decision analytics, content for mobile apps as well as interactive mapping. WDT employs the world-renowned WeatherOps® forecast team, staffed by experts who provide global asset protection and commodities trading decision support. Be it asset protection, positioning of goods and services ahead of weather or as response to weather, or simply warning the general public of impending adverse weather, WDT has a product to fit any need.