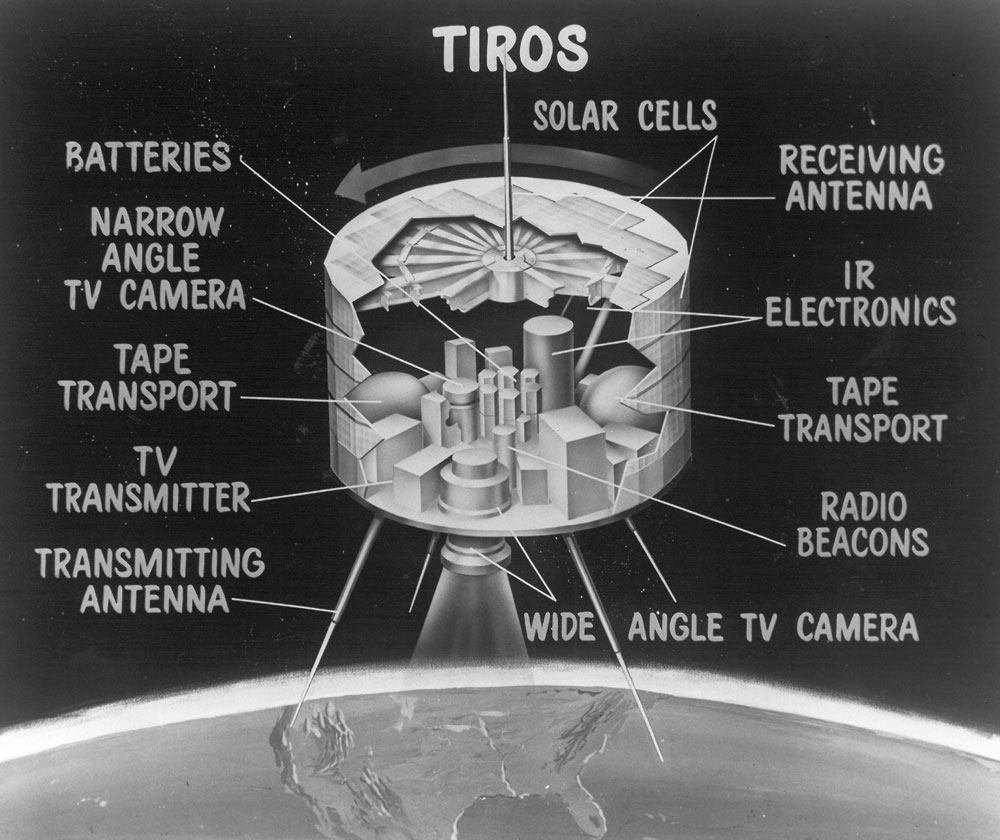 Weather forecasting has improved drastically over the past decades due to advancements in technology. Over a century ago, forecasters relied solely on simple observations of temperature and pressure. It wasn't until the early 1900s that meteorologists began testing theories of physics to predict atmospheric behavior. Once the first electronic computer became available in 1946, complex physics, fluid dynamic, and thermodynamic equations could be solved. Since that time, NOAA supercomputers have been vital for analyzing mass quantities of weather data.
Topics:
WeatherOps

|
RadarScope

|
While some are still digging out from the last winter storm, or awaiting power to return, a new nor'easter is beginning to form. The low-pressure center associated with this next storm has moved offshore and is starting to strengthen. Satellite analysis shows widespread cloud cover and showers over the Mid-Atlantic and Southeast, with a cold front extending to the southwest of the center, across the southwest Atlantic Ocean/Florida Peninsula and into the southeast Gulf of Mexico.
Topics:
WeatherOps

|
RadarScope

|
Heavy snow events can often develop along the eastern shores of large lakes. Known as lake effect snow, it forms as colder air moves across a warmer lake. The bigger the temperature difference between the lake water and the air, the greater the potential for lake effect snow.
Topics:
Frontier

|
You may have spring fever. You may be ready for grass to turn green and flowers to bloom. But, are you prepared for the threat of severe weather this spring?
Topics:
WeatherOps

|
As the past nor'easter moves away, another is now in the forecast for New England. Last week's storm left nearly 2 million without power, damaged to homes and businesses, and caused nine fatalities. Winds gusting at over 50 mph, heavy rain, multiple feet of snow, and storm surge flooding led to a travel nightmare. Streets became impassable, and air travel had to be rerouted with the last storm system. Now, it's about to happen again.
Topics:
WeatherOps

|
When working in an offshore environment, the air-sea interaction is a challenging issue that operational personnel need to address. Of this interaction, seas are typically the most problematic. Our marine daily planners provide a 7-day sea-state forecast for offshore sites around the world. The forecast includes wind waves, swells, significant wave height, and maximum wave height. Do you know how to differentiate them?
Topics:
WeatherOps

|
Thunderstorms can be cellular, or they can form a more extended line. When they develop in a line, it can be broken down into three primary regions; the leading convective edge, the transition region, and the stratiform region. Though these are the three main regions, the rear inflow jet, and bookend vortices can also play an essential role in squall lines.
Topics:
RadarScope

|
As March begins, both the East and West Coast are being impacted coastal storms. Heavy rain, snow, and strong winds are in the forecast with these low-pressure systems. While this may cause travel issues in the northeast, there is a more concerning problem for California where mudslides are expected.
Topics:
WeatherOps

|
Precipitation

|
Wildfire

|
Can you believe that March starts tomorrow? There is an old proverb that says "If March comes in like a lion, it will go out like a lamb." The thought is that if you have a severe start to the month, it should end calmly. Well, for those on the east coast, the weather is preparing to roar.
Topics:
WeatherOps

|
Norman, OK – February 27, 2018 — Weather Decision Technologies, Inc.® (WDT), the world's leading decision support and weather analytics company, announces new daily planners designed to assist decision-makers with significant winter weather, thunderstorm, and rainfall decisions. These threat summaries assist companies in making early decisions to save time and money while also ensuring the safety of personnel.
Topics:
WeatherOps

|
Company News

|
Snow

|
Thunderstorm

|
Precipitation

|