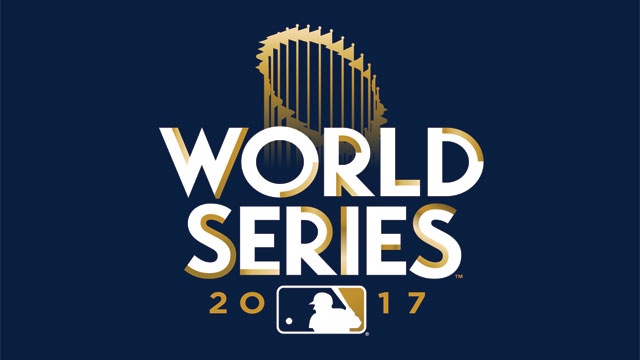 Tonight, the Los Angeles Dodgers will play their first World Series in nearly 30 years when they take on the Houston Astros, who themselves haven't played in the Fall Classic in 12 years. With the difference of three decades between the two World Series playoffs for the Dodgers, how different will the weather be? Both Game 1 in 1988 and 2017 will be played at Dodger Stadium in Los Angeles so let's look at the weather for these games.
Topics:
WeatherOps

|
Heat

|
In Oklahoma, we like to say that Tornado Season starts on January 1 and ends on December 31. So, it wasn't a huge surprise when tornado warned storms occurred on Saturday. After all, they were in the forecast, and we all knew to be prepared. Many know what a supercell looks like visually and how to pick out a wall cloud, but what happens when those tornadoes come at night?
Topics:
WeatherOps

|
RadarScope

|
Tornado

|
How much time do you spend buying food and drinks for tailgating? How much time do you spend to make sure you have everything you need to be in a stadium for hours? How much time do you spend on checking the weather forecast for the game? I hope you were able to answer all three questions with numbers above zero. Paying attention to the forecast should be more important than the dry rub you plan to use or whether you have your seat cushion for the stadium.
Topics:
WeatherOps

|
RadarScope

|
One day the sky is clear blue and another day clouds are there to create a beautiful sunset. Clouds can also have a negative connotation when associated with a thunderstorm or hurricane. However, take a look at them from space and you may have a new appreciation for even those clouds you might consider scary.
Topics:
Snow

|
Hurricane

|
Thunderstorm

|
On October 14, 2017, a wind event occurred across Oklahoma, Kansas, Missouri, and Illinois. While some small hail was reported, the majority of storm reports were for wind damage associated with a strong cold front. Out of nearly 100 preliminary reports, 87 were due to wind. However, two reports were for tornadoes.
Topics:
RadarScope

|
Tornado

|
Thunderstorm

|
On fall mornings, it isn't unusual to see water on the grass. It didn't rain, so why is everything wet?

Topics:
General

|
RadarScope provides both the Hydrometeor Classification and the Hybrid Hydrometeor Classification output. While both serve the same general purpose, identifying precipitation type, there are some fundamental differences between the two.
Topics:
RadarScope

|
While most people have heard of the Santa Ana Winds, few people know of the Diablo Winds. The recent fires in Wine Country of California have spread to cover over 100,000 acres since Monday. For many, the inferno resembles something caused by the devil.
Topics:
Wildfire

|
Sometimes in life, you take things you know for granted. You (wrongly) assume that everyone else knows the same things. Maybe your dad was mechanically inclined and taught you how to change your oil. You might think that everyone knows how to change their oil. It's pretty basic, right? But to some people, the thought of changing their oil is unfamiliar, maybe even daunting. Where do I start? What could break if I don't do it correctly? Some people might not even know they need to change their oil.
Topics:
GIS

|