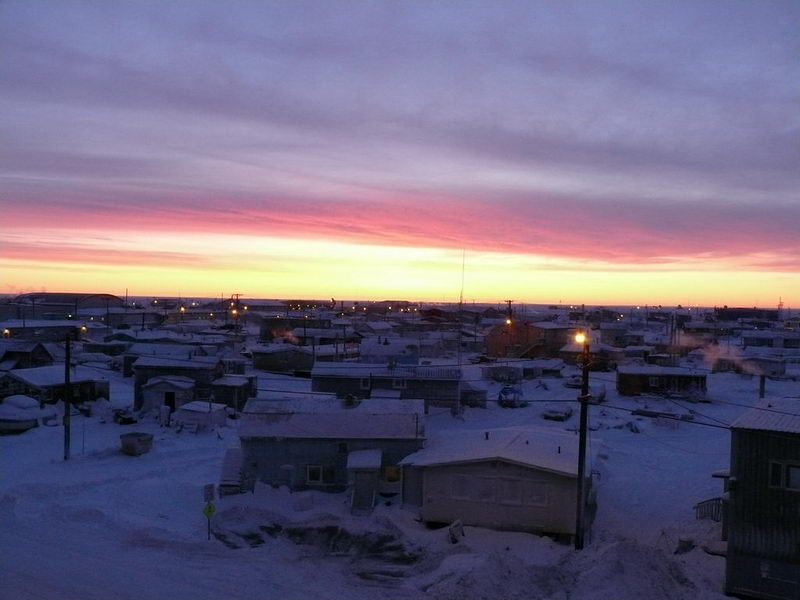 I don't know about you, but I do not enjoy the winter sky being dark by 6 pm. I much prefer there being light until close to 9 pm like in the summer. How would you like to live someplace where for months the sun doesn't rise at all? Known as the Land of the Midnight Sun, the opposite effect, Polar Night, also takes place.
Topics:
General

|
The 2017 Atlantic Hurricane Season will officially end on November 30. From Arlene to Rina, it has been an active few months. Let's take a look at the storms that took place.
Topics:
Tropical

|
Hurricane

|
Today, we celebrate GIS Day. This is a day to showcase all the various areas that maps are used and to show how important Geographic Information Systems technology is to the world. While many may think of road maps, weather maps are also very important.
Topics:
SkyWise

|
GIS

|
Does the temperature affect the crime rate? Are more crimes committed when it is hot out and less when it is cold? Let's look at what the data show.
Topics:
Heat

|
Featured

|
The Midwest will see some cold temperatures, rain and even snow this weekend. People attending games both for college and the NFL should be prepared, especially for cold temperatures and poor road conditions before and after the games. Saturday's primary threat will be temperatures for college ball, though light snow is not out of the question. Rain and snow may affect the fans for a couple of NFL games on Sunday.

Topics:
Live Events

|
For the past few years, there has been a lot of talk in the news about El Niño. Now, it's time for the opposite pattern to appear: La Niña. The change it causes to Sea Surface Temperatures (SST) will influence our winter weather.
Topics:
Cross Enterprise

|
Frontier

|
As winter approaches, you may start wondering how to identify snow while using RadarScope. There are a few ways to accomplish this task. Let's take a look at a few different images that can help in the future.
Topics:
RadarScope

|
Snow

|
Weather and climate disasters are occurring at an alarming rate in the US. Hurricanes, wildfires, drought, tornadoes; all can cause a catastrophic loss in a matter of seconds. But are these extreme events occurring more often than in past decades?
Topics:
Tropical

|
Thunderstorm

|
Drought

|
Flood

|
Featured

|
The definition of a bow echo is relatively straightforward. It is a convective system that resembles the shape of an archer's bow. They produce straight-line wind damage and once in a while will spin up a tornado. Let's take a look at one using RadarScope.
Topics:
RadarScope

|
Wind

|
The QBO, or Quasi-Biennial Oscillation, is an oscillation in the wind direction in the stratosphere within about 15 degrees of the equator. Over a roughly two-year period, winds tend to oscillate between westward and eastward, with the switch between west and east winds starting high in the stratosphere and then shifting lower in altitude with time. The QBO is the result of waves propagating vertically in the atmosphere that then interact with the mean flow to slowly change wind speeds and direction. These changes influence the overall global circulation patterns, which in turn influence winter weather patterns across North America. The following plot shows the regular cycle in the QBO. Interestingly, the QBO has been positive for the last two winters, a highly unusual event. Since last winter, the QBO has turned sharply negative though, and that negative trend should continue into the upcoming winter.

Topics:
Frontier

|