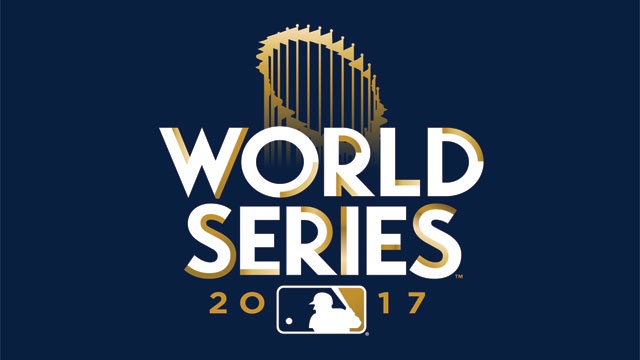 Tonight, we will have one of the most exciting events in all of sports when the Los Angeles Dodgers and Houston Astros meet in Game 7 of the World Series. This will be the 40th winner-take-all Game 7 in the history of the World Series. It is also the first time the Dodgers have hosted a World Series Game 7 in Los Angeles and only the second time they have participated in one since moving from Brooklyn in 1957. The Houston Astros have never played in a World Series Game 7.
Topics:
WeatherOps

|
Perhaps one of the most noticeable aspects of the weather is the wind. It can be a welcome breeze or a hazardous gale, and changes can occur rapidly. So, what causes the wind?
Topics:
Wind

|
Frontier

|
Halloween is a favorite holiday for many, and one where a lot of time is spent outdoors. Whether it is dressing up and going to a party or taking the kids trick-or-treating, being mindful of the weather is very important tonight. I will highlight my home state of Oklahoma and touch on areas that will have interesting, unusual, or unsafe weather tonight.
Topics:
WeatherOps

|
Weather can be scary for many, especially when there are severe thunderstorms. Luckily, understanding radar can help people understand better what type of weather is coming their way. This Halloween, let's take a look at some eerie RadarScope images!
Topics:
RadarScope

|
Tornado

|
Hurricane

|
Thunderstorm

|
The Northeast has been battling with a strong coastal storm since Sunday. The area of low pressure is moving northward, out of upstate New York and through southern Quebec causing powerful winds and high waves not only across the Atlantic but also over some of the Great Lakes.
Topics:
WeatherOps

|
SkyWise

|
Wind

|
With the pattern turning cold enough at the end of October to produce widespread frosts and freezes, it is an excellent time to look at when the average first freeze occurs across the country. Once frost begins to show up, the first snowfall will soon follow.

Topics:
Snow

|
Frontier

|
On October 21, a tornado developed southwest of Oklahoma City, near Goldsby, causing damage to a casino. Both a NEXRAD radar and a Terminal Doppler Weather Radar (TDWR) in the area detected the storm, but there are some notable differences in the radar images from each.
Topics:
RadarScope

|
Tornado

|
Thunderstorm

|
As we approach Halloween, most of us are either wearing sweaters or jackets. Some areas in the country are already tackling snow. Other areas are setting new record high temperatures or are very close.
Topics:
Heat

|
Frontier

|
Tonight, the Los Angeles Dodgers will play their first World Series in nearly 30 years when they take on the Houston Astros, who themselves haven't played in the Fall Classic in 12 years. With the difference of three decades between the two World Series playoffs for the Dodgers, how different will the weather be? Both Game 1 in 1988 and 2017 will be played at Dodger Stadium in Los Angeles so let's look at the weather for these games.
Topics:
WeatherOps

|
Heat

|
In Oklahoma, we like to say that Tornado Season starts on January 1 and ends on December 31. So, it wasn't a huge surprise when tornado warned storms occurred on Saturday. After all, they were in the forecast, and we all knew to be prepared. Many know what a supercell looks like visually and how to pick out a wall cloud, but what happens when those tornadoes come at night?
Topics:
WeatherOps

|
RadarScope

|
Tornado

|