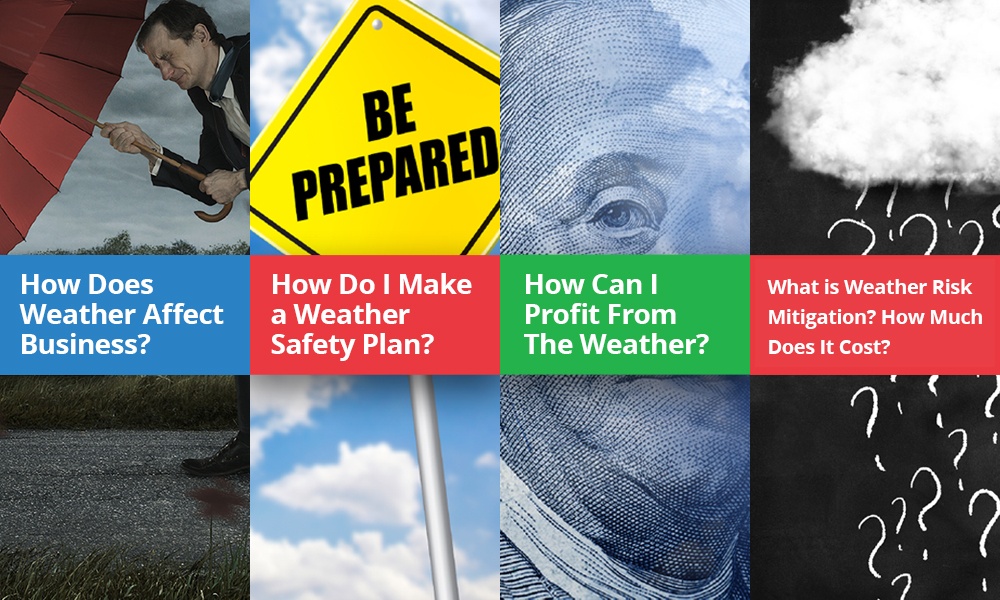 Norman, OK – February 27, 2018 — Weather Decision Technologies, Inc.® (WDT), the world's leading decision support and weather analytics company, announces new daily planners designed to assist decision-makers with significant winter weather, thunderstorm, and rainfall decisions. These threat summaries assist companies in making early decisions to save time and money while also ensuring the safety of personnel.
Topics:
WeatherOps

|
Company News

|
Snow

|
Thunderstorm

|
Precipitation

|
WDT meteorologists Dr. Richard Carpenter, Dr. Chris Porter, and Noah Lock recently developed a research project for undergraduate students at the University of Science and Arts of Oklahoma (USAO), located in Chickasha, Oklahoma. The project involves the estimation of precipitation using a variety of observational platforms: rain gauge, radar, and satellite. It's a difficult problem because, while each of the sources of information are generally quite accurate (particularly so for gauges and radar), they suffer from various limitations. For instance, gauges will not report accurately in freezing conditions, while radar beams can be blocked by terrain or significantly overshoot surface locations in between radars.
Topics:
Company News

|
SkyWise

|
Norman, OK - February 21, 2017 - Weather Decision Technologies, Inc. (WDT), congratulates David Moran, WeatherOps Consulting Meteorologist, who recently earned the nationally recognized Certified Consulting Meteorologist (CCM) designation by the American Meteorological Society (AMS) after meeting all required criteria, then testing for the designation.
Topics:
Company News

|
Press

|
Happy holidays! From floods to tornadoes to hurricanes, we've had quite the eventful weather year. As the year comes to an end, know that we are always here to keep you and yours safe.
Topics:
Company News

|
Improvement addresses the safety needs of clients who require additional lead times
Norman, OK – October 6, 2016 — Weather risk and analytics leader, Weather Decision Technologies, Inc. (WDT), today announces an update to its flagship weather risk mitigation suite, WeatherOps®. This update allows for a third lightning range ring to be added to client maps and allow them to receive alerts. In addition, we have increased the maximum size of range rings to 100 miles and provided options to select any range between 1 and 100.

Topics:
WeatherOps

|
Company News

|
For the past 3 years we have had several instances of our customers wanting to monitor transit assets from shipping vessels to transportation vehicles. Traditionally, we had monitored only fixed assets. However, large corporations would like to keep track of specific fixed and moving assets.
Topics:
WeatherOps

|
Company News

|
We at WDT are deeply saddened by the passing of Mr. Don N. Sherman, Chief Executive Officer and President of McClain Bank from 1998 to March 1, 2016 and from 1988 to 2001 respectively. He passed away on Saturday, September 24, 2016.

Topics:
Company News

|
New WishCaster App for consumer-level weather modification hits the mainstream
Topics:
Company News

|
In an effort to extend the reach of WDT's potentially life-saving weather information, and scientifically grounded analytics, WDT now allows access on demand.
Topics:
Company News

|
Patent for alerting on forecast thresholds brings total patents held and licensed by WDT to 58
Weather Decision Technologies, Inc. (WDT), a global innovator in the weather industry, is proud to announce the issuance of U.S. Patent No. 9,246,610 for infrastructure and application of weather forecast thresholds in a mobile or web setting.
Topics:
Company News

|