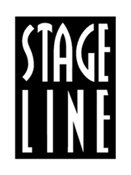 [av_slideshow_full size='featured' stretch='' animation='slide' autoplay='false' interval='5' control_layout='av-control-default' src='' attachment='' attachment_size='' position='top left' repeat='no-repeat' attach='scroll']
[av_slide_full slide_type='image' id='58665' video='http://' mobile_image='' video_format='' video_ratio='16:9' title='Weather Decision Technologies closes deal with Stageline to provide life-saving services' custom_title_size='' custom_content_size='' caption_pos='caption_right caption_right_framed caption_framed' link_apply='' link='lightbox' link_target='' button_label='Click me' button_color='light' link1='manually,http://' link_target1='' button_label2='Click me' button_color2='light' link2='manually,http://' link_target2='' font_color='' custom_title='' custom_content='' overlay_opacity='0.5' overlay_color='' overlay_pattern='' overlay_custom_pattern=''][/av_slide_full]
[/av_slideshow_full]
Topics:
Company News

|
News

|
Live Events

|
Integration of advanced WDT content to help farmers grow informed
Weather Decision Technologies, Inc.® (WDT) has announced a partnership that provides weather content to OnFarm for their highly acclaimed grower-friendly management and decision platform. OnFarm is a California-based software company that assists growers by integrating crop production information into a single portal, which now includes precision agricultural weather information!
Topics:
Company News

|
News

|
Integration of advanced WDT content and what it means for you
NORMAN, OK – March 18, 2015 – Weather Decision Technologies, Inc.® (WDT) has announced a partnership that provides weather content to AgDNA for their highly acclaimed Mobile Farm Management system. AgDNA is a free app that utilizes the GPS capabilities of Apple and Android devices to record in-field farming activities and vehicle operations, and now weather!
Topics:
Company News

|
Agreement Leverages Raytheon's Industry Leading Technology, Provides Significant Advantages to WDT Customers
Weather Decision Technologies (WDT) and Raytheon Corporation (Raytheon) have entered into an agreement that will allow commercial and international users of WDT applications to benefit from the latest Raytheon technology developments in weather data processing. The licensing agreement will provide WDT with the most recent software updates deployed for the National Weather Service, and the companies will jointly develop customization of applications to plug into the latest baseline. Using the back-end framework created by Raytheon and used by NOAA and Air Force weather, WDT commercial and international customers will benefit from state of the art technologies underpinning their future automated weather prediction products and services.
Topics:
Company News

|
EBW seamlessly integrating natural gas market analysis with cutting-edge weather forecasting through partnership with Oklahoma-based Weather Decision Technologies

Weather industry leader Weather Decision Technologies (WDT) has partnered with award-winning EBW AnalyticsGroup to provide next-generation analysis of U.S. natural gas and electricity markets via Energy Market Outlook (EMO). Energy Market Outlook has been correctly assessing market direction using a comprehensive analysis of quantitative and qualitative factors, including supply/demand fundamentals, weather, and key technical indicators. WDT's WeatherOps Futures team now adds unprecedented value by providing cutting-edge global forecast data and interpretation that will significantly enrich the EBW Analytics product offering.
Topics:
Company News

|
News

|
Hundreds of individuals are injured or killed every year by lightning and STRIKE is here to help
STRIKE is a life-safety application® available for iOS and Android devices designed specifically to notify subscribers when lightning is detected and again when it's safe to continue play or practice. Additionally, STRIKE can alert on over 100 other hazardous weather events including weather watches and warnings.
Topics:
Company News

|
News

|
Weather Decision Technologies creates Weather Radio alerting app for iOS optimized for VoiceOver use
Topics:
Company News

|
RadarScope 2.2 arrives on the the App Store and Google Play with powerful new free upgrades and the introduction of RadarScope Pro subscription including real-time lightning
Topics:
Company News

|
News

|
In recognition of Lightning Safety Awareness Week, Weather Decision Technologies announces Weather Radio alerting application for iOS with expanded features at reduced price
Norman, OK, June 24, 2014 — Weather industry leader Weather Decision Technologies (WDT) has released a completely redesigned version of its popular Weather Radio mobile application for iOS and reduced the price by half to $4.99 on both iOS and Android platforms. Weather Radio is a life-safety app, providing patented spoken alerts when you or your pre-set locations are in a hazardous weather area polygon, as defined by the National Weather Service. Weather Radio is the only weather app you need, allowing access to hourly, daily and extended forecast information, current radar, plus watches and warnings for up to 5 locations. A $4.99 in-app yearly subscription expands the alert capability to include lightning notifications, informing users immediately when strikes enter and exit a radius of 6 miles around their current location, as well as predefined locations. Protect yourself and others at the beach, ballpark and golf course – or any outdoor activity. Weather Radio is available today for download in the App Store and will be offered on Android devices in July. "WDT is pleased to provide our customers an extensive list of new features at a reduced cost and also offer the ability for users to upgrade and receive potentially life-saving lightning notifications," says Mike Eilts, WDT's President & CEO." WDT has heavily invested in its push alert infrastructure over the past several years. As a result, users know they can count on us to rapidly deliver critical weather alerts in times of need."
Topics:
Company News

|
WDT's premium iMap Weather Radio app honored for innovation in an ever-evolving industry
Topics:
Company News

|
Awards

|