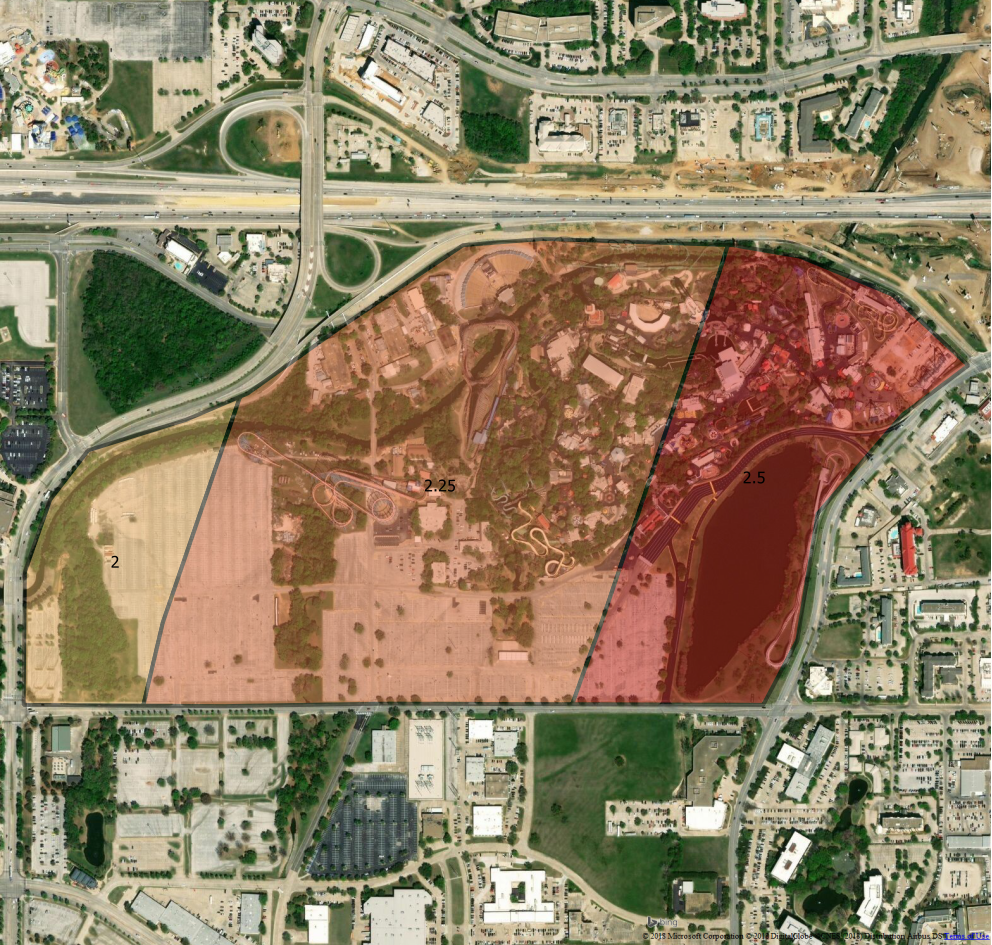 As we approach the launch of an updated hail data API, I want to show how we've improved it. Our previous hail API allowed users to get contours for a circle around a location or a bounding box. Our newest update expands that contour capability to any geometry.

Topics:
Developers

|
Cross Enterprise

|
Hail

|
For the past few years, there has been a lot of talk in the news about El Niño. Now, it's time for the opposite pattern to appear: La Niña. The change it causes to Sea Surface Temperatures (SST) will influence our winter weather.
Topics:
Cross Enterprise

|
Frontier

|
I am writing this article on Wednesday from 36,000ft above the Rockies on my way to the American Meteorological Society (AMS) Annual Meeting in Seattle. With several meetings lined up before the main event, I generally take this time for synergy meetings with industry peers. In addition, I'll attend a National Academy of Sciences Committee meeting on Thursday and Friday where we are discussing how to best use Social and Behavioral Sciences to help the Weather Enterprise do a better job of communicating weather risks.
Topics:
RadarScope

|
SkyWise

|
Cross Enterprise

|
One role of a President/CEO is to be a visionary and to create and continue to refine strategy for the business. It can be hard to do that if you are also trying to manage day-to-day meetings, plan for the next quarter and more.
Topics:
Cross Enterprise

|
You're a regular user of WeatherOps Commander and are probably accustomed to seeing the same features each day when you access the system. Have you ever experimented with some of the other options of this robust suite of services? Let's look at a few that may prove useful!
Topics:
WeatherOps

|
Cross Enterprise

|
If you live in the Chicago to Cincinnati area, there is a high likelihood of severe storms today. Forecasts are suggesting a derecho could form in this area. Widespread damaging winds with isolated tornadoes are expected in the Southern Great Lakes and Ohio Valley area.
Topics:
Cross Enterprise

|
Wind

|
Thunderstorm

|
Have you ever looked at a weather map and wondered what all the symbols mean? Most people understand what a cold or warm front looks like and have seen the large L or H for low and high pressure. Many haven't seen a real surface weather map and might be confused if they did.
Topics:
Cross Enterprise

|
Doppler radar data can show if a storm is rotating. What does this mean and why should you know? Our 3rd Lunch & Learn webinar explains about radar velocity data.
Topics:
RadarScope

|
Cross Enterprise

|
If you've ever looked at your RadarScope velocity menu, you have seen super-res velocity, base velocity, and this product named Storm Relative Mean Velocity. But what is it and how does it differ from other velocity products?
Topics:
RadarScope

|
Cross Enterprise

|
Thunderstorm

|
As urbanization increases, several impacts can arise from the increase in paved surfaces. Known as the Urban Heat Island Effect, paved surfaces can be between 50-90°F hotter than the air temperature during the day. Even after sunset, urban areas can be as much as 22°F warmer than surrounding rural areas.
Topics:
Cross Enterprise

|
Heat

|