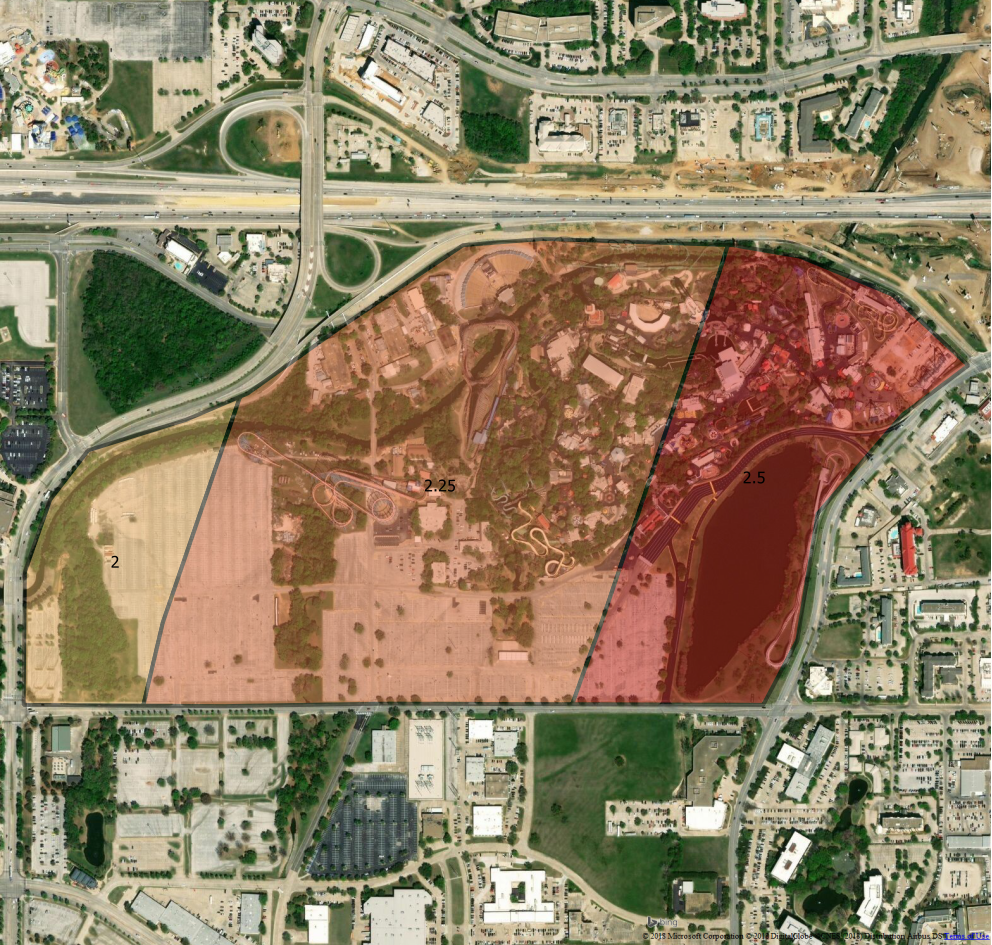 As we approach the launch of an updated hail data API, I want to show how we've improved it. Our previous hail API allowed users to get contours for a circle around a location or a bounding box. Our newest update expands that contour capability to any geometry.

Topics:
Developers

|
Cross Enterprise

|
Hail

|
While many may think of WDT as the parent company of WeatherOps forecasts or RadarScope, we are much more than that. We also work with all types of weather data using GIS, APIs, and more. Let's take a look at the variety of images we can produce using data from the recent Tropical Storm Alberto.
Topics:
RadarScope

|
Developers

|
Tropical

|
Frontier

|
Flood

|
GIS

|
Since its inception in 2000, WDT has run Numerical Weather Prediction (NWP) models operationally. In 2004, we began using the Weather Research and Forecasting Model (WRF) as its operational mesoscale model. WDT performs hundreds of WRF runs daily in support of applications including aviation, marine exploration and shipping, renewable energy, and winter weather forecasting.

Topics:
Developers

|
One of the pain points we run into at WDT is customers that need bulk weather data but have no experience with scientific data formats.
Topics:
SkyWise

|
Developers

|
What makes the SkyWise® Insight API unique? After all, most weather APIs allow you to fetch data from the nearest weather station, which may be miles away. While this may be useful in a number of cases, the approach is lacking for users that need to know field level analytics. The Insight API relies on a proprietary modeling process to generate gridded output data at up to a 1km resolution.
Topics:
SkyWise

|
Developers

|
WeatherOps Commander is turning three this year, and those have been some busy years! We have added features to meet the needs of many different industries. Our product has been a part of concerts, offshore and onshore drilling, the World Series, and many other businesses and events. Also, we've learned a lot about the product and our customers.
Topics:
WeatherOps

|
Developers

|
At WDT, we currently have around ten different APIs for accessing a variety of precision weather data. Each API was designed and built with specific use cases in mind. Why do we do that? It's because accessibility matters a lot. You can have the most technically sound API ever developed, but if it's not usable or worse, incomplete, you've wasted time and energy. You cannot build just one API and have it be right for everyone. At least not in the weather space.
Topics:
SkyWise

|
Developers

|
WDT recently migrated its Weather Mass Notification System (WMNS) from a traditional datacenter to the Amazon Web Services (AWS) cloud. One of the largest hardships in this migration was managing nearly 300GB of databases. Since this was our first 'live' migration to AWS, several questions arose in the process.
Topics:
Developers

|
Name: Ross Kimes
Current Position: Mobile Developer
Degree: B.S. Meteorology, Computer Science Minor, University of Oklahoma (2012)
Topics:
RadarScope

|
Developers

|
Developers look at weather differently than meteorologists. My favorite way is to use historical weather data. I compare different years of data, producing an output that helps answer questions that might otherwise be impossible. Applications might be forensic meteorology, insurance and reinsurance, agriculture and logistics companies. If you want to know how weather may or may have not affected an outcome, WDT's SkyWise products are where to start!
Topics:
SkyWise

|
Developers

|