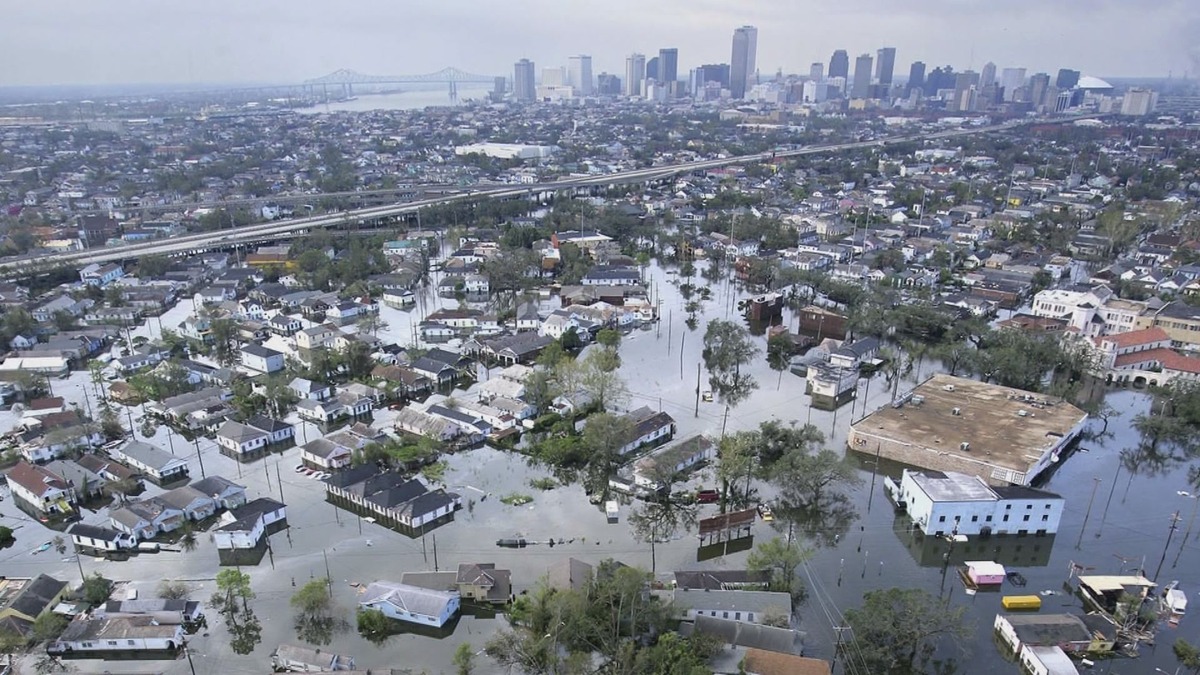 Weather and climate disasters are occurring at an alarming rate in the US. Hurricanes, wildfires, drought, tornadoes; all can cause a catastrophic loss in a matter of seconds. But are these extreme events occurring more often than in past decades?
Topics:
Tropical

|
Thunderstorm

|
Drought

|
Flood

|
Featured

|
Everyone has been paying attention to Hurricane Irma as she approaches Florida and the East Coast. However, western states are more worried about wildfires. The weather is currently as diverse as our United States, with extremes on either coast.
Topics:
WeatherOps

|
Hurricane

|
Wildfire

|
Drought

|
Drought and wildfires go hand in hand. "You need to evacuate due to a wildfire approaching" is one of the scariest phrases to hear. While you have plenty of warning time when a hurricane approaches and less warning time for a tornado, you have nearly no warning when a wildfire approaches.
Topics:
WeatherOps

|
RadarScope

|
Wind

|
Wildfire

|
Drought

|
Flash droughts are sudden onsets of warm surface temperatures and anomalously low, rapidly drying soil moisture. The swiftness of flash droughts is what separates them from others. Their speed is related to negative feedback mechanisms wherein evapotranspiration - plants wicking soil moisture into the atmosphere - leads to higher temperatures and even drier conditions. Deforestation, for example, leads to increased surface temperatures because the once ambient moisture worked to absorb some of the ambient infrared energies - the heat.
Topics:
Drought

|
July and August are well known for extreme temperatures in many parts of the U.S. The central part of the country is currently experiencing the summer heat full on right now. The temperatures may not seem high, but as the saying goes, "it's not the heat, it's the humidity."
Topics:
Heat

|
Drought

|
The USDA report that broke yesterday brought with it bad news for growers; the 3rd largest crop ever planted and with it came a sharp decline in commodity prices. Growers are now hoping that a large scale drought will allow for prices to rally. However, growers are looking for the rally in all the wrong places.
Topics:
Heat

|
Drought

|
What do drought and bark beetles have in common? In California, the answer to that questions would be a lot. As the drought continues, so do the wildfires. At the rate the forest is dying off, you can expect more issues.
Topics:
SkyWise

|
Agriculture

|
Drought

|
If you've watched or read the news lately, you have probably heard about the wildfire in Alberta, Canada. Nearly 80,000 people have been forced to evacuate Fort McMurray as the fire continues to burn and it may be weeks before they can return. Recent reports say over 1600 homes and businesses have burned, but the actual total may be much higher before it is over.
Topics:
Wildfire

|
Drought

|
Growers want to put their trust in a 2016 forecast for the planting and growing season.
Many meteorologists and weather savvy growers hesitate to trust the 2016 spring weather forecast. This is because this winter they've relied on the typical El Niño pattern which was not met. With El Niño showing signs of weakening to a La Niña pattern - which signals a wet spring and a large summer drought over the corn-belt, this is cause for concern on how much to trust this pattern.
Topics:
Agriculture

|
Thunderstorm

|
Drought

|
Alderaan, Tatooine, Naboo, and Hoth. These are all well-known planets, that is if you are a Star Wars fan. Do you remember the fog on Dagobah where Yoda lived? How about the blizzards on Hoth? Forests, deserts and tundra: all of these biomes experience different types of weather.
Topics:
Heat

|
Snow

|
Drought

|
Flood

|