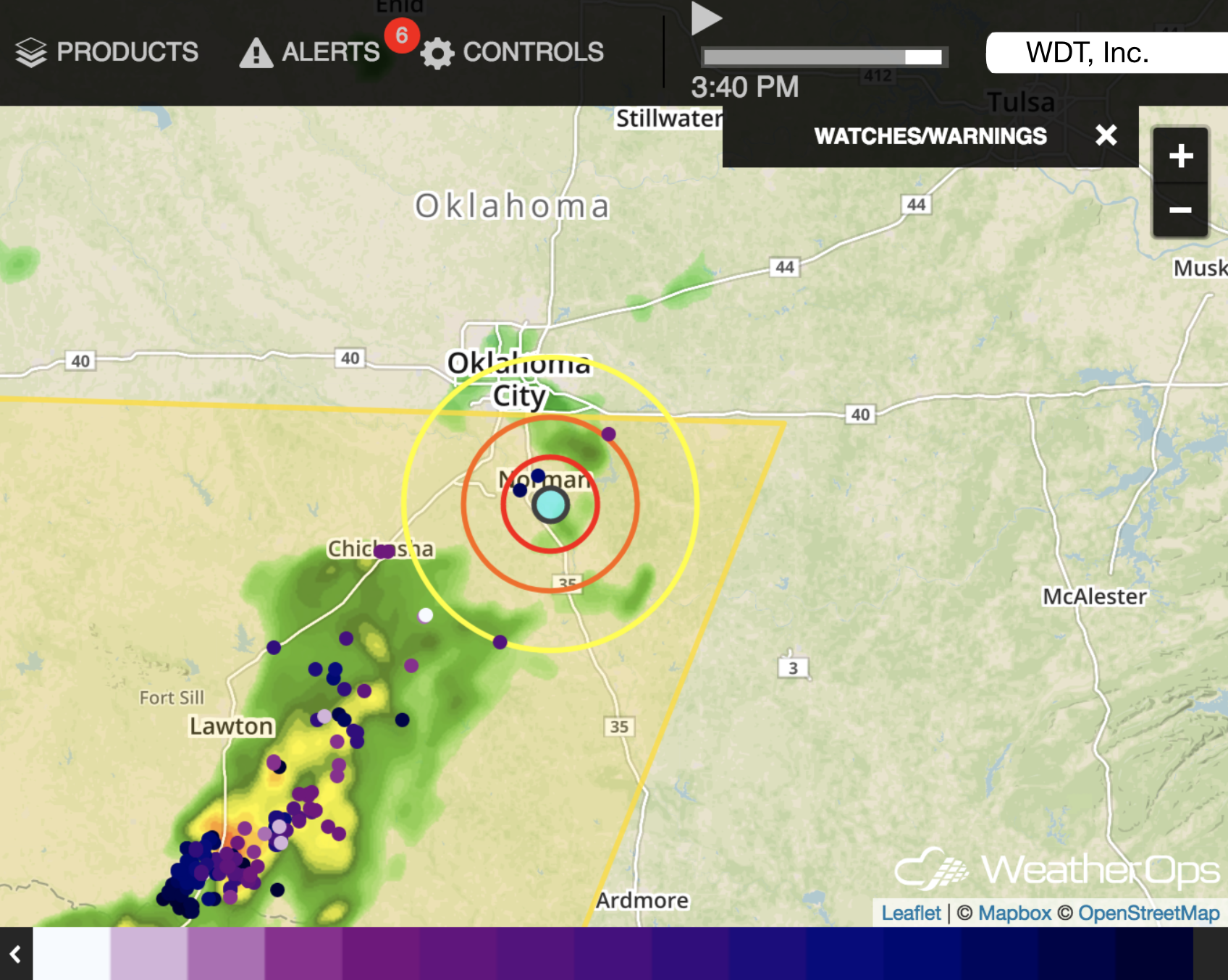 Every year, stadiums, concerts, speedways, and amusement parks are frequently threatened by cloud-to-ground lightning. These types of venues are incredibly vulnerable to lightning due to the large number of people in attendance that are not in any shelter. Across the United States, over 400 people become victims of lightning strikes each year. Of those strikes, 15% are fatal and hundreds more result in permanent injury. Without an adequate lightning safety plan, venues can put thousands of people at risk of becoming one of these victims. WeatherOps offers a service that provides all of the real-time lightning alerts and data that is needed to help maximize safety and ensure that venues have the information they need to delay and resume events when conditions warrant.
Topics:
WeatherOps

|
Event Safety

|
Live Events

|
Lightning

|
As festival season cranks up, so does severe weather season. Festival and event managers are busy finalizing details for the event, securing vendors, and wrapping up all loose ends. With safety a growing priority for all outdoor events, weather planning should be one of the top items on your checklist. It may not be your next event, but eventually weather will put you in the hot seat. It is important to plan ahead so you don't find yourself making reactionary decisions. So where do you start when it comes to installing a good plan and access to reliable weather information to ensure a high degree of safety for your crews, talent, vendors, and your audience?
Topics:
Event Safety

|
This week at Tourlink, I had the opportunity to participate in the first Event Safety Access Core training course. This is over 6 hours of ESA approved entry level safety training for anyone working in the live event industry. So what does that mean? It means if you invite me to your event site, I am educated on basic safety concerns and am less likely to do anything that could injure myself or others. My hat is off to Dr. Don Cooper and David Calderone. They really did a great job on the material covered and presented very well. So what are my biggest take aways and how will I apply this to what we do at WDT?
Topics:
Event Safety

|
Earlier this month, safety minded leaders, from all walks of the live event industry, gathered for the 2nd annual Event Safety Summit at Rock Lititz, outside of Lancaster, PA. The wonderful team of passionate individuals that make up the Event Safety Alliance hosted 3 days of brain storming and idea sharing. Their mission is to increase awareness and education related to event industry safety, while raising the bar on established best practices.
Topics:
Event Safety

|
Over the past few seasons, many festival and event managers have recognized the need for, and implemented, professional weather support from WDT. It's not just about getting a forecast or an alert. By maximizing the value from the service, you should no doubt translate that value to real dollars if weather becomes a factor for your event. Here are three helpful tips to be sure you are using event safety resources to their fullest potential.
Topics:
WeatherOps

|
Event Safety

|
---
Unlikely partners?
WDT's WeatherOps team has partnered with the #43 car driven by Aric Almirola and owned by Richard Petty Motorsports. This may seem like an odd relationship until the realization of exactly how much the weather affects the sport of NASCAR sets in. By the way, that's our WeatherOps logo displayed on the B-post right above the MAC Tools logo in the mock-up image above.
Topics:
WeatherOps

|
Event Safety

|