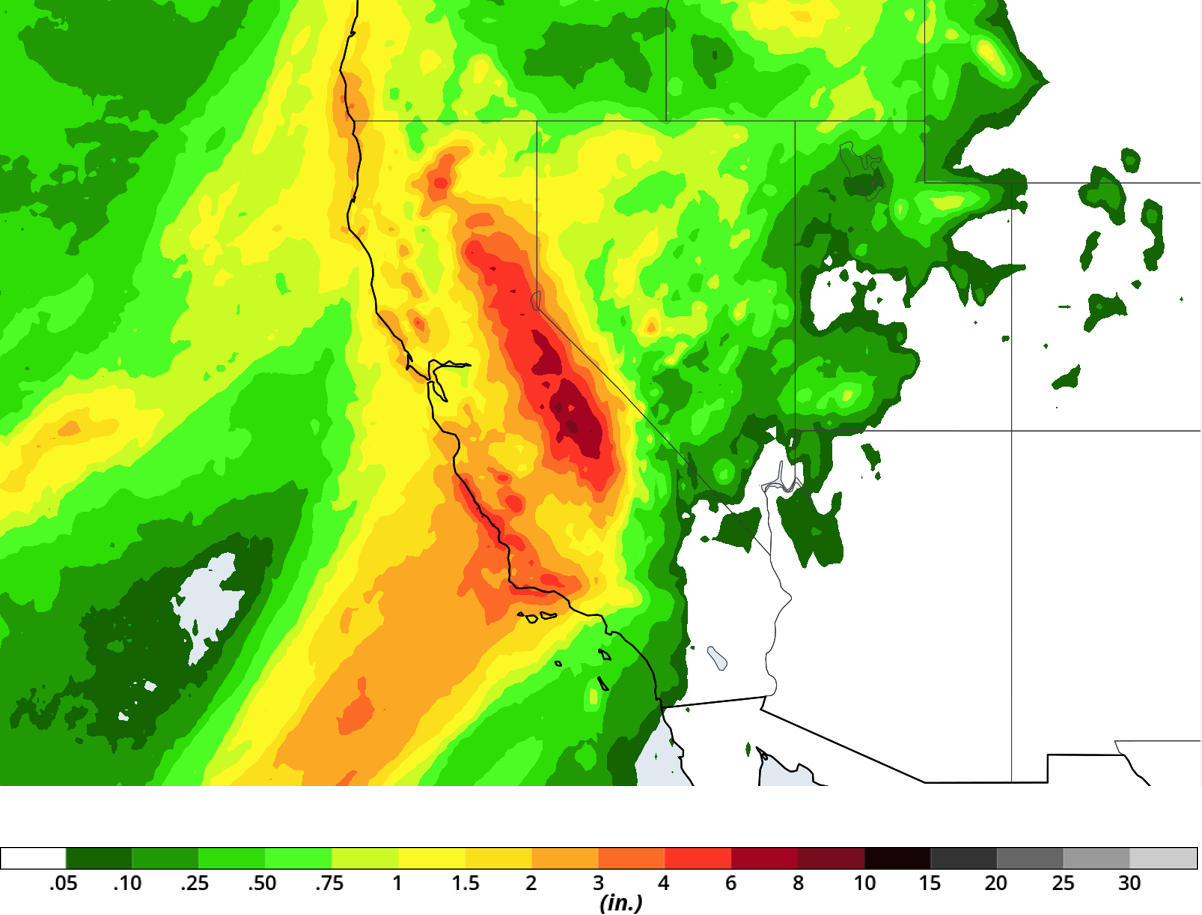 From tornadoes to floods, wildfires, and snow, this week will see it all. Spring is here, and the changing weather patterns mean that all types of severe weather are on the menu. Here are the five things you need to know about the weather this week across the country.
Topics:
WeatherOps

|
Tornado

|
Snow

|
Thunderstorm

|
Flood

|
Parts of France and Switzerland are currently under water after heavy rains caused the Seine, Rhine, and Rhone rivers to rise. The lower floor of the Louvre is at risk of flooding and parks, roads, schools, and hospitals have been closed. Lyon, the second largest city in France, is also underwater. Over in Switzerland, rains stranded cavers, who had expected only snow, in the Hoelloch cavern and the Alps are experiencing thawing in some locations leading to additional issues.
Topics:
Frontier

|
Flood

|
Weather and climate disasters are occurring at an alarming rate in the US. Hurricanes, wildfires, drought, tornadoes; all can cause a catastrophic loss in a matter of seconds. But are these extreme events occurring more often than in past decades?
Topics:
Tropical

|
Thunderstorm

|
Drought

|
Flood

|
Featured

|
When Harvey struck the Texas coast as a Category 4 hurricane, he caused much damage. Not only were people affected in the direct area, but flooding has destroyed thousands of homes. People and animals are in need of help. Here are some charities where you can donate funds to assist those who are suffering.
Topics:
Hurricane

|
Flood

|
Founded in 1836 where the Buffalo Bayou met White Oak Bayou, Houston has faced many floods. Not long after being established, the settlement flooded. Initially swamp land, people began to try and drain the area. Done with no planning, draining the land did not account for flooding rains. Flooding rains would come again and again over the next 180+ years.
Topics:
WeatherOps

|
Tropical

|
Hurricane

|
Flood

|
After seeing the devastation caused by Hurricane Harvey, you might want to find a safer place to live than the hurricane prone Gulf Coast. While both the Gulf and East Coasts are prone to major hurricane landfalls, many areas of the country have risks. The Plains, Midwest, and Southeast have frequent tornadoes, much of the West has earthquakes, forest fires, and volcanoes, and while some northern areas have fewer natural disasters, they do have more snow and cold.
Topics:
Tornado

|
Snow

|
Hurricane

|
Wildfire

|
Flood

|
Rain continues to fall in the Houston Metro area as Harvey moves very slowly towards the Gulf of Mexico where he may re-strengthen and have another landfall near Galveston. Many neighborhoods are inundated by multiple feet of water and this disaster is not over yet.
Topics:
WeatherOps

|
SkyWise

|
Tropical

|
Hurricane

|
Flood

|
Harvey struck the Texas coast last night as a Category 4 hurricane. The peak gust recorded during landfall was 132 mph at Port Aransas. While Rockport, Texas took the brunt of the eyewall, the threat now becomes extremely dangerous flooding. Large parts of Texas into Louisiana will experience incredible amounts of rain over the next few days.
Topics:
WeatherOps

|
Tropical

|
Hurricane

|
Flood

|
Heavy rain leads to flooding in North Carolina. A constant flow of moisture over the Raleigh-Durham area lead to rainfall totals over 8-inches in some areas on Monday. This area hasn't had this much rain since Hurricane Matthew affected the area last year.
Topics:
RadarScope

|
Flood

|