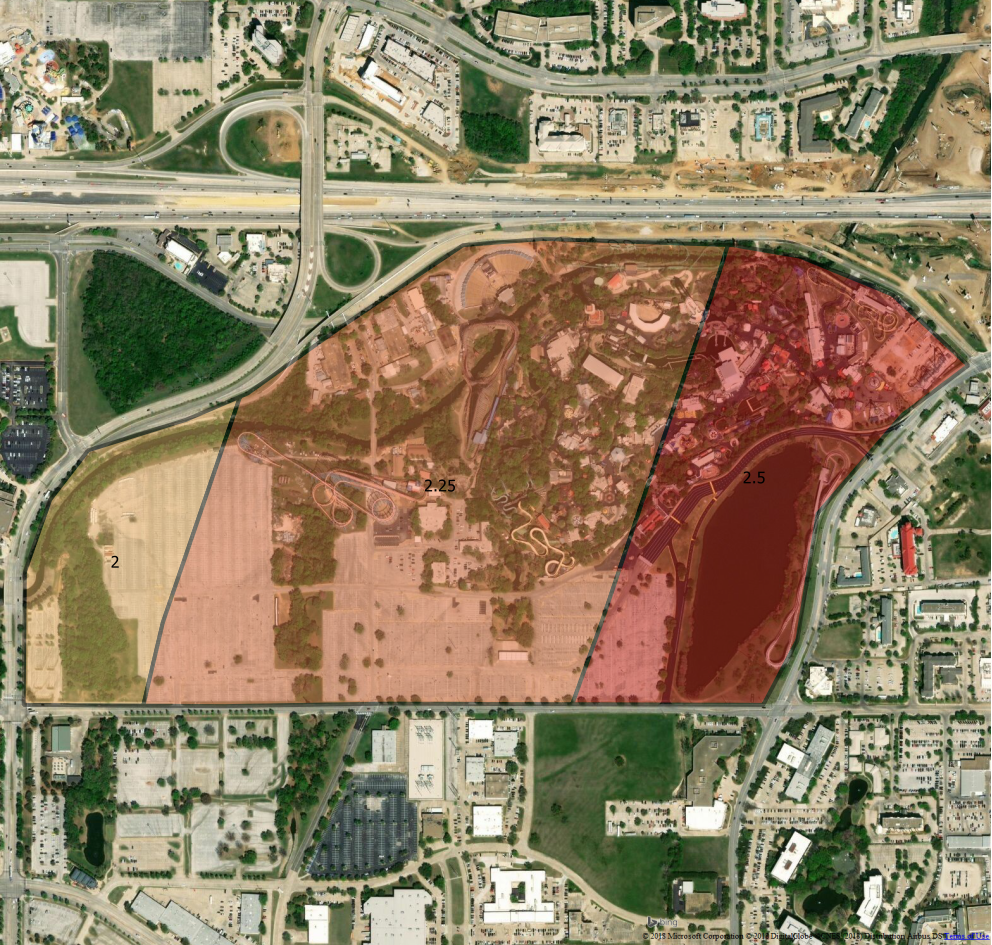 As we approach the launch of an updated hail data API, I want to show how we've improved it. Our previous hail API allowed users to get contours for a circle around a location or a bounding box. Our newest update expands that contour capability to any geometry.

Topics:
Developers

|
Cross Enterprise

|
Hail

|
Many in the Dallas area were awakened in the middle of the night by hail up to the size of baseballs. Severe storms moved through the area after midnight. Damage to roofs and vehicles is being reported across the metro, and roofing companies and windshield repair shops will soon be bustling.
Topics:
RadarScope

|
Hail

|
GIS

|
Yesterday, we were talking about heavy snow in the Rockies. Today, we are looking at yesterday's tornadic storms in Kansas. If that doesn't say fall weather, I don't know what does! Fall is a time of change, just like spring. The weather is moving from one extreme to another and the in-between times commonly experience severe storms.
Topics:
RadarScope

|
Tornado

|
Hail

|
One of the new features in RadarScope Tier 2 is the addition of hail size and shear contours. If you are wondering what size of hail may be falling, you can now get a more precise idea. And while we can't detect a tornado, we can definitely show you if that storm is rotating.
Topics:
RadarScope

|
Tornado

|
Hail

|
Thunderstorm

|
The end of the week could be stormy for portions of tornado alley beginning Thursday and continuing into Friday. Here's what you need to know to be prepared for the upcoming severe weather threats.
Topics:
WeatherOps

|
Lightning

|
Wind

|
Hail

|
Thunderstorm

|
If you have downloaded the most recent version of the RadarScope mobile app, you probably noticed new storm attributes are available. If you are wondering what they mean, you've come to the right place!
Topics:
RadarScope

|
Tornado

|
Hail

|
When most people think of the winter holidays, snow come to mind. Tornadoes? Not so much. However, as November comes to a close, we have a threat in the South of tornadoes.
Topics:
Tornado

|
Wind

|
Hail

|
Thunderstorm

|
From day one, our goal has been to make RadarScope a full-featured tool for radar data display and analysis. We've spent the last eight years working toward this goal with the addition of higher resolution products, higher tilts, dual-polarization data, and supplementary data such as warning polygons and lightning. However, if you delve into the NEXRAD product suite, you'll find there are still products we haven't gotten to yet. Storm attributes are one example.
Topics:
RadarScope

|
Tornado

|
Hail

|
Thunderstorm

|
For many years it has been taught that hail forms by cycling in a thunderstorm, getting bigger and bigger until it was too heavy for the updraft. The rings in hailstones were thought to be caused by the multiple journeys up and down in the storm. However, this theory is wrong. Let me tell you what really happens.
Topics:
Hail

|
On this Friday the 13th of May, let's look back at some unlucky weather that occurred this week. We've had it all; from tornadoes to hail to wind damage. And the week is not over just yet.
Topics:
WeatherOps

|
Tornado

|
Wind

|
Hail

|
Thunderstorm

|