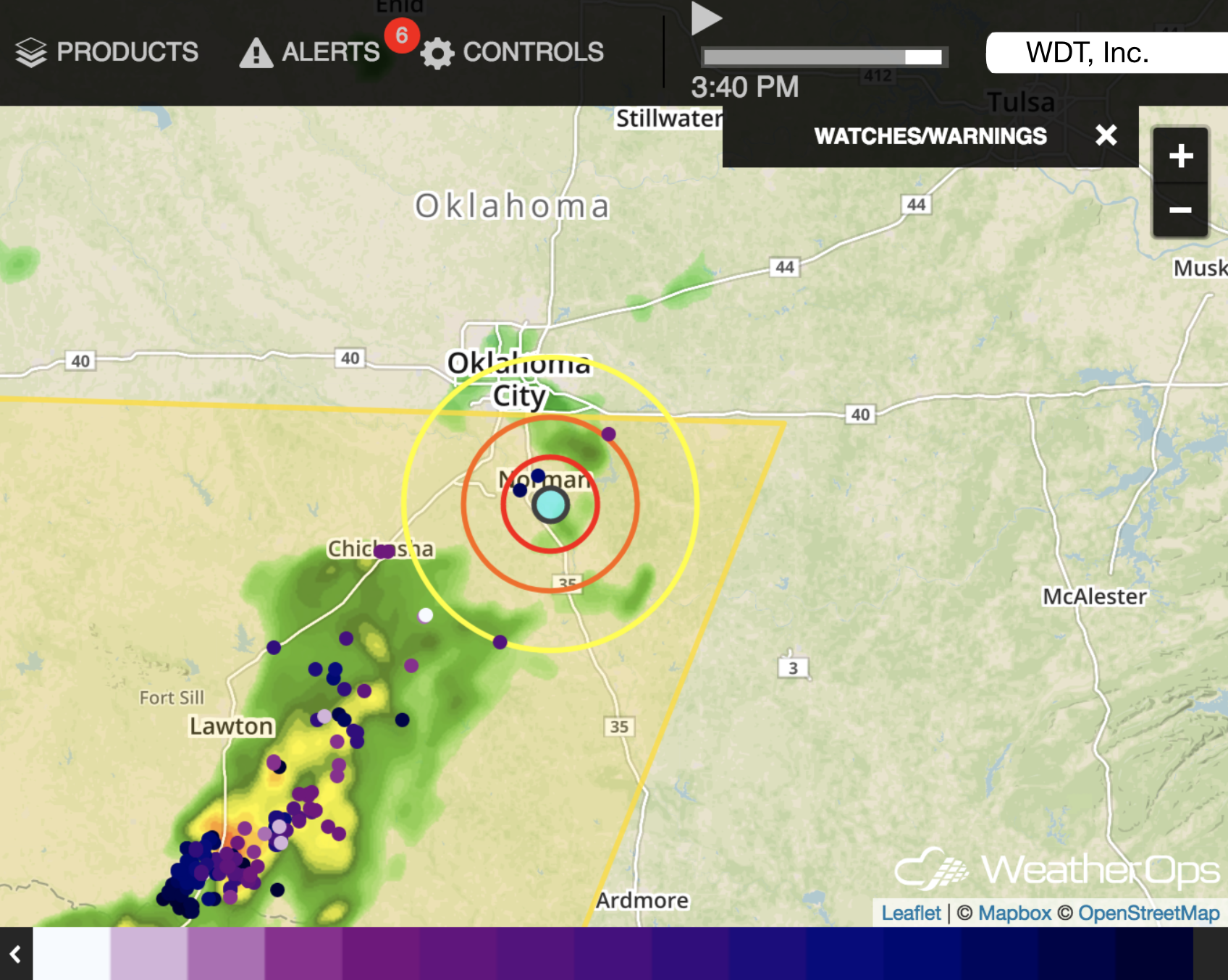 Every year, stadiums, concerts, speedways, and amusement parks are frequently threatened by cloud-to-ground lightning. These types of venues are incredibly vulnerable to lightning due to the large number of people in attendance that are not in any shelter. Across the United States, over 400 people become victims of lightning strikes each year. Of those strikes, 15% are fatal and hundreds more result in permanent injury. Without an adequate lightning safety plan, venues can put thousands of people at risk of becoming one of these victims. WeatherOps offers a service that provides all of the real-time lightning alerts and data that is needed to help maximize safety and ensure that venues have the information they need to delay and resume events when conditions warrant.
Topics:
WeatherOps

|
Event Safety

|
Live Events

|
Lightning

|
With the coldest Winter Olympics in decades, many athletes are in their element, preferring the chill to warmer games in years past. With the cold has come strong and gusty west to northwest winds, which have postponed competitions and threatened athletes' safety and performance on the slopes.
Topics:
WeatherOps

|
Live Events

|
The Midwest will see some cold temperatures, rain and even snow this weekend. People attending games both for college and the NFL should be prepared, especially for cold temperatures and poor road conditions before and after the games. Saturday's primary threat will be temperatures for college ball, though light snow is not out of the question. Rain and snow may affect the fans for a couple of NFL games on Sunday.

Topics:
Live Events

|
Have you been to an outdoor concert or event this summer? Did you think to check the weather first? Many times, people have waited so long for their favorite band to play that they don't think of anything else. When it does start thundering or raining, either people try and wait it out in the elements or go hide under a tent. Neither of these are good choices. Check out these 8 times that extreme winds from thunderstorms affected outdoor events.
Topics:
WeatherOps

|
Live Events

|
Wind

|
Thunderstorm

|
Cold weather is expected for the Oklahoma City Memorial Marathon on Sunday, April 30. There can be a variety of weather conditions in late April when this marathon is run. Past races have been warm and muggy, with relatively light breezes. Other races have been in jeopardy due to thunderstorms. The start of the 2014 marathon was delayed by nearly two hours as thunderstorms moved into the area prior to the start.
Topics:
WeatherOps

|
Live Events

|
The Masters Golf Tournament is ongoing in Augusta, Georgia this week and the WeatherOps team is monitoring the event for CBS, NBC and ESPN. Severe weather has already impacted the tournament and is expected to again later today.
Topics:
WeatherOps

|
Live Events

|
On March 27, the National Football League (NFL) owners met to vote on the Oakland Raiders move to Las Vegas beginning in the 2019 season. The vote passed 31 to 1 with the only vote against coming from the Miami Dolphins' owner Stephen Ross. In 2019, the Raiders will move from the unique San Francisco Bay Area microclimate to the arid desert climate of Las Vegas.
Topics:
SkyWise

|
Live Events

|
Nike has set out to break the 2-hour mark for a marathon, something that has never been done. They have chosen the athletes, developed new high-performance shoes, determined the training plan for the athletes, the data they will gather during training, and the location for the attempt.
Topics:
SkyWise

|
Live Events

|
The World Baseball Classic (WBC) has been the premier baseball tournament for national teams since the sport was eliminated from the Summer Olympics in 2008. The WBC tournament has been played three times previously in 2006, 2009, and 2013. Each of the previous three tournaments has played its final games in California in San Diego, Los Angeles and San Francisco, respectively. Beginning March 20, 2017, the Golden State will once again play host to the semi-finals and finals at Dodgers Stadium in Los Angeles, California.
Topics:
Live Events

|
Frontier

|
Spring severe weather can bring major disruptions and threats to Utilities and their customers. Tornadoes, lightning, and damaging wind all bring respective threats that could danger field workers, cause power outages to consumers, and create substantial weather interruptions for business.
Topics:
WeatherOps

|
Live Events

|
Oil & Gas

|
Utilities

|
Thunderstorm

|