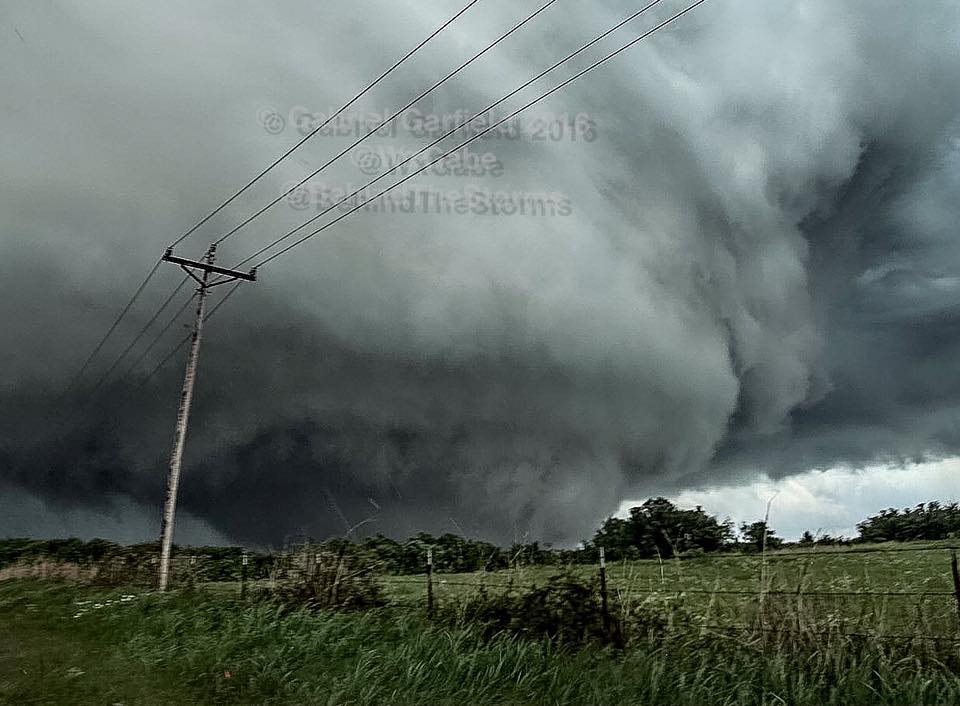 With the first of May comes the peak month for tornadic activity on the southern plains and the May 7-9 sequence has produced the first tornadic outbreak of the month. Initially starting with the Wray, CO tornadoes on May 7, the focus shifted to Kansas and Oklahoma where most notably a brief tornado occured near Marlow, Oklahoma on May 8th.
Marlow, OK (photo credit: Brian Mejia)
Topics:
RadarScope

|
Tornado

|
Hail

|
On this Cinco de Mayo, I bet many of you are looking forward to eating some tacos, fajitas or tamales. Some of you may already be contemplating a margarita! While you are visiting your local Mexican food establishments, it is important to remember that weather information should be easily understandable for those who are cooking and serving you. It should be important for everyone.
Topics:
RadarScope

|
Have you ever heard of the Cone Of Silence? I'm referring to the one that is associated to radars. It can sometimes cause issues when a strong storm passes over the radar.
Topics:
RadarScope

|
During World War II, radar systems were utilized to help guide various missions and track aircraft. However, at times, radar operators noticed some extraneous echoes showing up on their display. After investigating, it was discovered that the echoes operators were seeing on their display weren't aircraft or anything related to missions, but rather interference from weather.
Topics:
RadarScope

|
Have you ever heard your favorite television meteorologist mention the term "hook echo" and wondered what they were talking about? This term means something significant to meteorologists and weather enthusiasts. If one is occurring near your location, it should mean something significant to you too.
Topics:
RadarScope

|
Tornado

|
This is an exciting time of year for baseball fans. Many count down to Opening Day the way others count down to Christmas. This year, fans of the Yankees and Astros will have to wait one additional day to see a rematch of last year's AL Wild Card game.
Topics:
WeatherOps

|
RadarScope

|
Precipitation

|
Name: Stdrovia Blackburn
Current Position: Mobile Creative Director
Degree: BFA in Visual Communications
What type of work do you perform?
I design and develop mobile apps. I've worked on everything from RadarScope to Weather Radio.
Topics:
RadarScope

|
Developers

|
In addition to severe thunderstorm season, spring is also the grass fire season in the plains. While many ranchers execute controlled burns through the spring to clear dead grass from the previous year and remove unwanted tree saplings, there are also many unintentional fires from other sources.
Topics:
RadarScope

|
Wildfire

|
During weather events, millions of people take to social-media platforms, such as Twitter and Facebook, to post and read about the adverse weather around them. From PhD meteorologists to middle-school aged weather enthusiasts, many users of social-media are posting screenshots of weather radar, and a large percentage of these screenshots are from RadarScope. We love seeing our app used as a catalyst for scientific exploration, public safety, and decision making!
Topics:
RadarScope

|