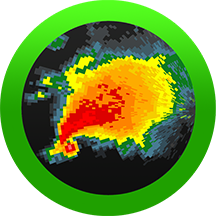 What is reflectivity really showing us and should you be concerned when you see scary colors? This is the second installment of the RadarScope Lunch & Learn webinar series. Ever wondered what different tilts tell us, how the radar gathers data or what a hail spike is?
Topics:
RadarScope

|
Did you know that radar works similar to how a flashlight does? We recently completed a webinar about the basics of radar. I'll let you know how data can vary at different distances, where weather radars are located and much more.
Topics:
RadarScope

|
Cross Enterprise

|
If you live in the Houston area, Thursday afternoon must have been quite loud. Highly electrical severe storms passed through the area on May 19, causing flash flooding along the way. Flights were delayed and vehicles became stranded in high water.
Topics:
WeatherOps

|
RadarScope

|
Lightning

|
Thunderstorm

|
With the first of May comes the peak month for tornadic activity on the southern plains and the May 7-9 sequence has produced the first tornadic outbreak of the month. Initially starting with the Wray, CO tornadoes on May 7, the focus shifted to Kansas and Oklahoma where most notably a brief tornado occured near Marlow, Oklahoma on May 8th.
Marlow, OK (photo credit: Brian Mejia)
Topics:
RadarScope

|
Tornado

|
Hail

|
On this Cinco de Mayo, I bet many of you are looking forward to eating some tacos, fajitas or tamales. Some of you may already be contemplating a margarita! While you are visiting your local Mexican food establishments, it is important to remember that weather information should be easily understandable for those who are cooking and serving you. It should be important for everyone.
Topics:
RadarScope

|
Have you ever heard of the Cone Of Silence? I'm referring to the one that is associated to radars. It can sometimes cause issues when a strong storm passes over the radar.
Topics:
RadarScope

|
During World War II, radar systems were utilized to help guide various missions and track aircraft. However, at times, radar operators noticed some extraneous echoes showing up on their display. After investigating, it was discovered that the echoes operators were seeing on their display weren't aircraft or anything related to missions, but rather interference from weather.
Topics:
RadarScope

|
Have you ever heard your favorite television meteorologist mention the term "hook echo" and wondered what they were talking about? This term means something significant to meteorologists and weather enthusiasts. If one is occurring near your location, it should mean something significant to you too.
Topics:
RadarScope

|
Tornado

|
This is an exciting time of year for baseball fans. Many count down to Opening Day the way others count down to Christmas. This year, fans of the Yankees and Astros will have to wait one additional day to see a rematch of last year's AL Wild Card game.
Topics:
WeatherOps

|
RadarScope

|
Precipitation

|