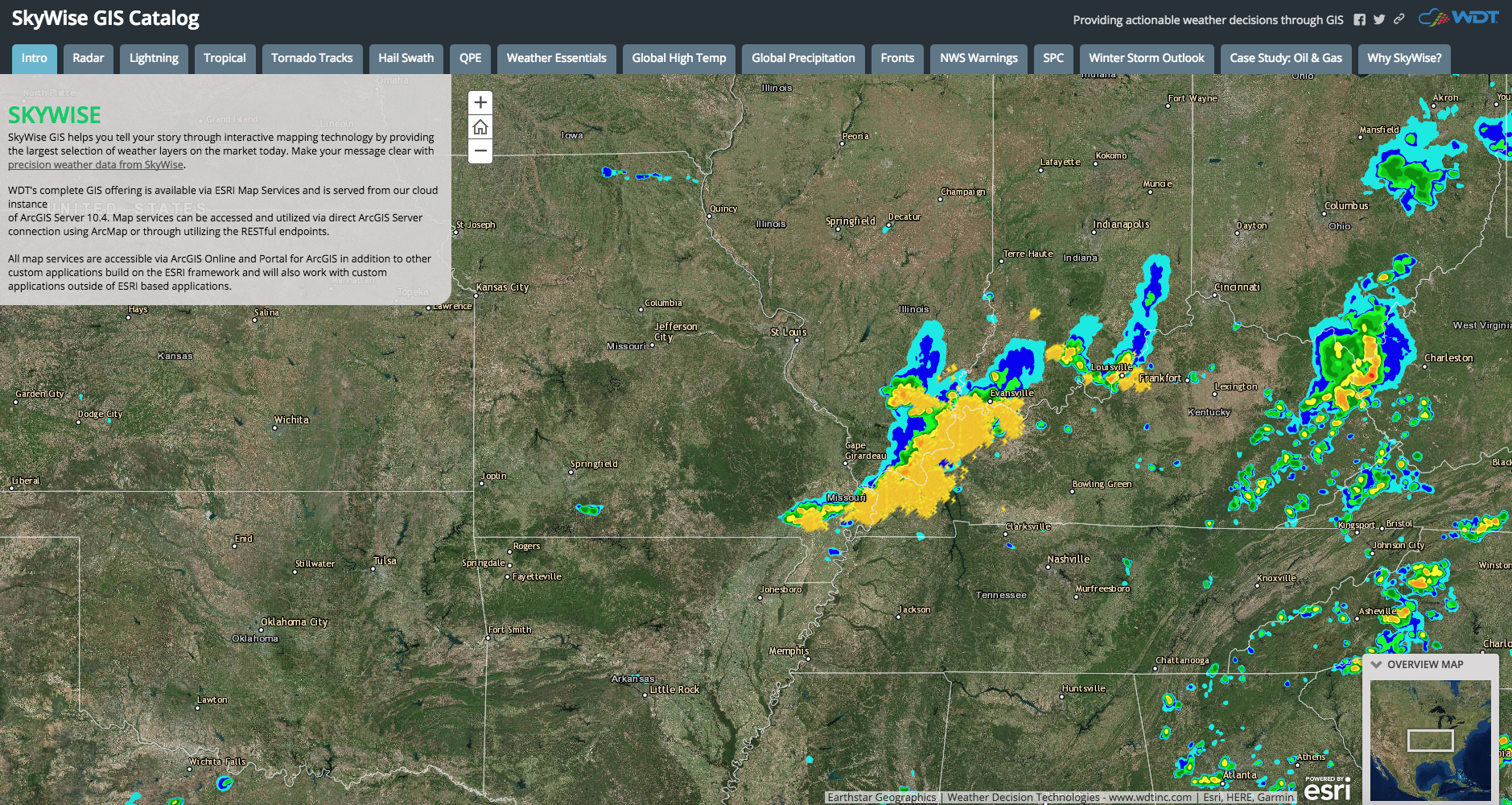 Today, we celebrate GIS Day. This is a day to showcase all the various areas that maps are used and to show how important Geographic Information Systems technology is to the world. While many may think of road maps, weather maps are also very important.
Topics:
SkyWise

|
GIS

|
The Northeast has been battling with a strong coastal storm since Sunday. The area of low pressure is moving northward, out of upstate New York and through southern Quebec causing powerful winds and high waves not only across the Atlantic but also over some of the Great Lakes.
Topics:
WeatherOps

|
SkyWise

|
Wind

|
Rain continues to fall in the Houston Metro area as Harvey moves very slowly towards the Gulf of Mexico where he may re-strengthen and have another landfall near Galveston. Many neighborhoods are inundated by multiple feet of water and this disaster is not over yet.
Topics:
WeatherOps

|
SkyWise

|
Tropical

|
Hurricane

|
Flood

|
In only three days, the Great American Solar Eclipse will occur. It's going to be a busy weekend as many begin to drive to their viewing destination in preparation for Monday's eclipse. Using our SkyWise high-resolution forecast model, take a look at the expected cloud cover.
Topics:
SkyWise

|
Just four days remain until the August 21 Great American Solar Eclipse, and anticipation of the celestial event continues to grow. Many made travel plans for the path of totality months in advance. Those willing to travel to locations with the highest likelihood of clear conditions had to rely on climatological forecasts of cloudiness. In an earlier eclipse blog, WDT's Steve Strum pointed out best conditions climatologically would be expected over the western United States, particularly Oregon, Idaho, and Wyoming based on climatology alone.
Topics:
SkyWise

|
All the best data services in the world are only as good as the application you have to display, interrogate, and analyze them. Throughout the history of GIS, most data that has been mapped has been relatively static. When data updated, you overwrote the shapefile and moved on. Maybe you'd have some point event data that had a date/time field, but you couldn't animate through it. Furthermore, most of the data didn't update on a frequent enough basis that you couldn't just manually handle the update when necessary.
Topics:
SkyWise

|
One of the pain points we run into at WDT is customers that need bulk weather data but have no experience with scientific data formats.
Topics:
SkyWise

|
Developers

|
As summer approaches, you may notice when you go to the beach you experience a nice, cool breeze blowing inland during the afternoon. This is known as a sea breeze, but do you know what causes them to form?
Topics:
RadarScope

|
SkyWise

|
Wind

|
Have you heard of the dry line before? If you live in the Texas Panhandle or Oklahoma, this is nothing new to you. Every spring, the dry line is talked about on severe weather days. So, what is it exactly and how does it relate to thunderstorm development?
Topics:
RadarScope

|
SkyWise

|
Thunderstorm

|
What makes the SkyWise® Insight API unique? After all, most weather APIs allow you to fetch data from the nearest weather station, which may be miles away. While this may be useful in a number of cases, the approach is lacking for users that need to know field level analytics. The Insight API relies on a proprietary modeling process to generate gridded output data at up to a 1km resolution.
Topics:
SkyWise

|
Developers

|