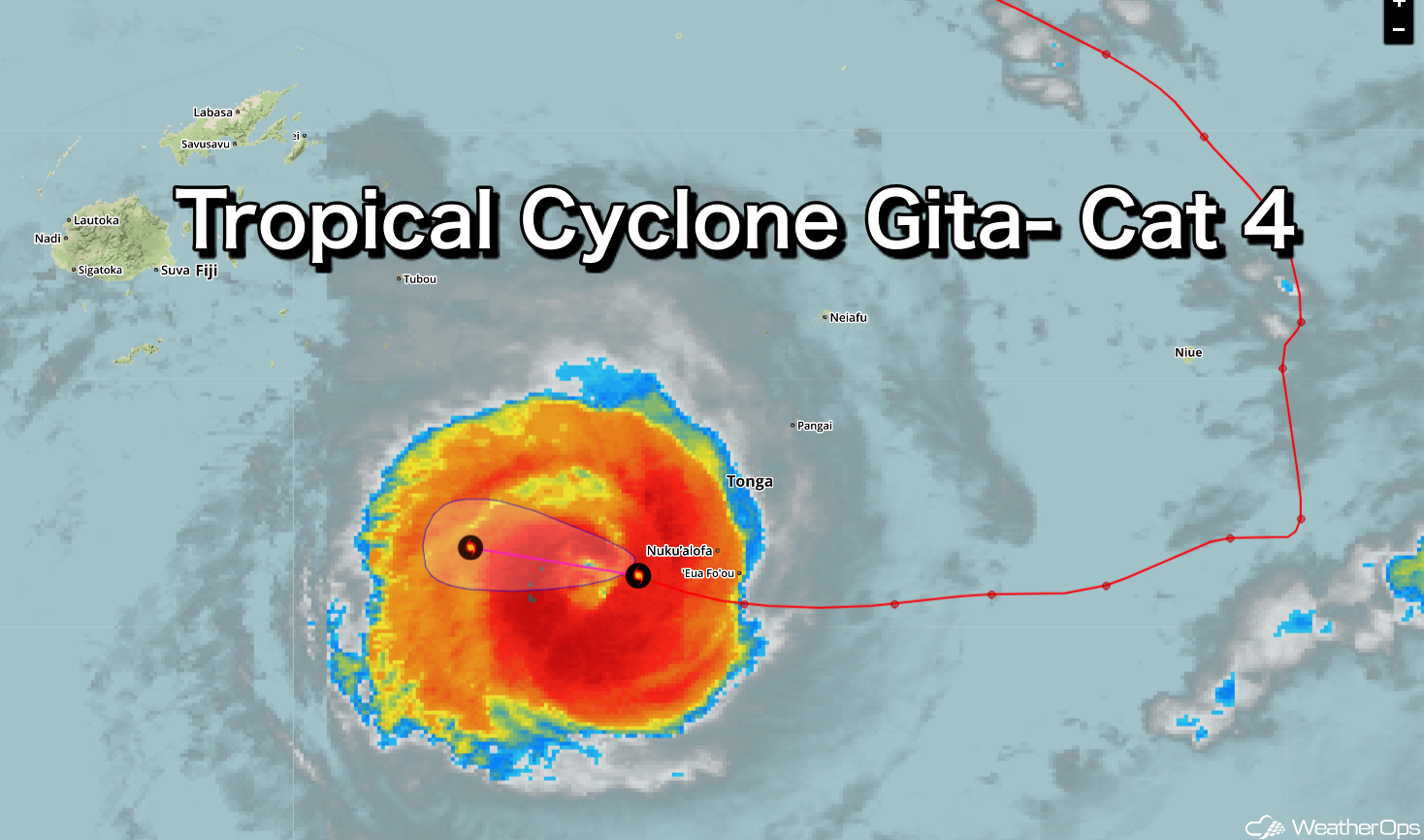 It may still be a few more months before the US needs to worry about intense hurricanes, however in the South Pacific Ocean conditions differ. It is Tropical Cyclone season for those who live in the oceans around Australia. Today, Tonga was struck by a powerful one.
Topics:
WeatherOps

|
Tropical

|
The northeast monsoon refers to the seasonal winds that flow southward from the cold Asian continent as strong high pressure develops over Siberia during winter. These cold, dry north to northeast winds flow from the Siberian high across Southeast Asia from about October through March. They surge southward with the passage of low-pressure systems in the midlatitudes, cooling ocean temperatures.

Topics:
WeatherOps

|
Tropical

|
The Australian tropical cyclone season officially began on November 1, 2017, but the first tropical cyclone didn't form until November 22. Through the first few weeks of the season, atmospheric conditions were unfavorable for development due to strong wind shear on the order of 40 knots and extensive dry air. Later in the month, wind shear decreased, and moisture increased south of Java and across the Timor Sea.

Topics:
WeatherOps

|
Tropical

|
The weather patterns that affect northern Australia are monsoonal. There are distinct wet and dry patterns, driven by seasonal winds. From December through March, northeast monsoon winds flow across Southeast Asia in response to the strong Siberian High and cold Asian continent. Gaining moisture as they traverse the South China Sea, these winds turn northwesterly over the Java Sea south of the equator. By January this persistent northeasterly flow across Southeast Asia forces the monsoon trough, part of the Intertropical Convergence Zone (ITCZ), into its southernmost position near 10°S. The monsoon trough serves as a focus for the inflow of moist tropical air and brings enhanced west to northwesterly winds, cloudiness, and heavy rainfall to portions of northern Australia.
Topics:
WeatherOps

|
Tropical

|
The 2017 Atlantic Hurricane Season will officially end on November 30. From Arlene to Rina, it has been an active few months. Let's take a look at the storms that took place.
Topics:
Tropical

|
Hurricane

|
Weather and climate disasters are occurring at an alarming rate in the US. Hurricanes, wildfires, drought, tornadoes; all can cause a catastrophic loss in a matter of seconds. But are these extreme events occurring more often than in past decades?
Topics:
Tropical

|
Thunderstorm

|
Drought

|
Flood

|
Featured

|
As of early October, the 2017 Atlantic hurricane season has produced 14 named storms, 8 of which have reached hurricane strength, and 5 of those major hurricane status (Category 3 or higher). Regarding storm numbers, this year is still below the average (since 1995) of 16 named storms for both neutral ENSO years and La Niña years (a La Niña is developing this year), but already at the average for hurricanes and one storm ahead of the average for major hurricanes.
Topics:
Tropical

|
Frontier

|
Hurricane

|
Alright, which one of you ordered another hurricane? It may still be Atlantic Hurricane Season, but most of us are worn out from the seemingly constant barrage of damaging tropical systems. However, the north-central to northeast Gulf Coast may soon be the next recipients.
Topics:
WeatherOps

|
Tropical

|
Hurricane

|
For many, it is starting to feel like fall. Snow has already been reported in northern states. But for those on the coast, they still need to be worried about tropical storms. Hurricane season isn't over yet for the Atlantic Ocean.
Topics:
Tropical

|
Hurricane

|
As the eyewall of Hurricane Maria moves off the coast of Puerto Rico, they are being left with record-setting flooding. While most have concentrated on the damage to be caused by Cat 4 or 5 winds, the water is proving just as dangerous.
Topics:
WeatherOps

|
Tropical

|
Hurricane

|