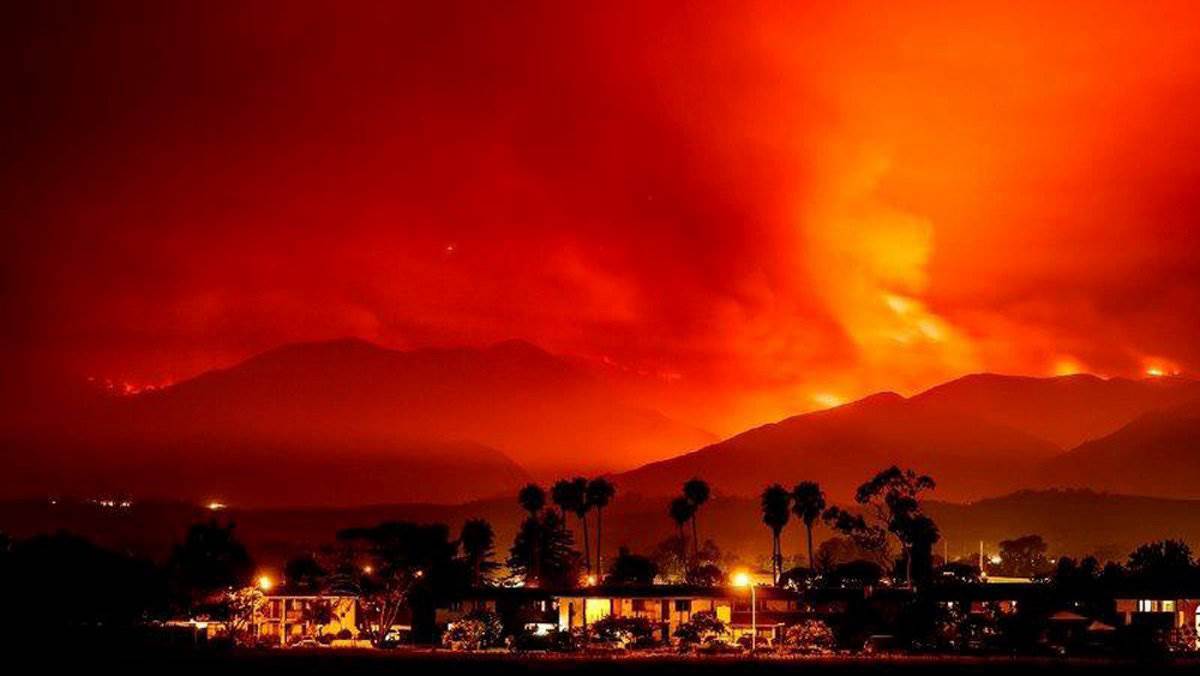 While most people have heard of the Santa Ana Winds, few people know of the Diablo Winds. The recent fires in Wine Country of California have spread to cover over 100,000 acres since Monday. For many, the inferno resembles something caused by the devil.
Topics:
Wildfire

|
An NWS Red Flag Warning is currently in effect for a large portion of California as wildfires burn across the state. The latest area to feel the brunt of the drought is Napa Valley, and there is no rain in the forecast for days. Wine Country is currently in danger.
Topics:
Wildfire

|
Everyone has been paying attention to Hurricane Irma as she approaches Florida and the East Coast. However, western states are more worried about wildfires. The weather is currently as diverse as our United States, with extremes on either coast.
Topics:
WeatherOps

|
Hurricane

|
Wildfire

|
Drought

|
After seeing the devastation caused by Hurricane Harvey, you might want to find a safer place to live than the hurricane prone Gulf Coast. While both the Gulf and East Coasts are prone to major hurricane landfalls, many areas of the country have risks. The Plains, Midwest, and Southeast have frequent tornadoes, much of the West has earthquakes, forest fires, and volcanoes, and while some northern areas have fewer natural disasters, they do have more snow and cold.
Topics:
Tornado

|
Snow

|
Hurricane

|
Wildfire

|
Flood

|
March 23 is World Meteorology Day with a theme focusing on the importance of clouds. Whether it is forecasting or learning more about climate change, clouds are extremely useful in understanding what is going on. This year, the World Meteorological Organization has added some new cloud names to their official atlas.
Topics:
Tornado

|
Thunderstorm

|
Wildfire

|
Drought and wildfires go hand in hand. "You need to evacuate due to a wildfire approaching" is one of the scariest phrases to hear. While you have plenty of warning time when a hurricane approaches and less warning time for a tornado, you have nearly no warning when a wildfire approaches.
Topics:
WeatherOps

|
RadarScope

|
Wind

|
Wildfire

|
Drought

|
Wildfires continue to rage across much of the Western United States today. In California, six wild fires are currently burning with five of those located along the populated Southern California Coast. Two of the largest are the Blue Cut fire, located just northeast of the Los Angeles metro and having burned over 35,000 acres, and the Soberanes fire, located near the coastal town of Monterey and having burned nearly 90,000 acres. Fortunately, as of today, the Blue Cut fire has been 100% contained per the California Department Forestry and Fire Protection while the Soberanes Fire is at 60% containment. However, the remaining three southern California fires remain at less than 50% contained.
Topics:
Wildfire

|
Reports of severe and unusual weather, in some areas, may have been caused by recent Pokemon Go battles. While wildfires and severe storms do occur in July, snow falling is a bit more rare. Here are some current weather headlines from the weekend.
Topics:
Wildfire

|
If you've watched or read the news lately, you have probably heard about the wildfire in Alberta, Canada. Nearly 80,000 people have been forced to evacuate Fort McMurray as the fire continues to burn and it may be weeks before they can return. Recent reports say over 1600 homes and businesses have burned, but the actual total may be much higher before it is over.
Topics:
Wildfire

|
Drought

|
Despite a rapid greening of vegetation during the past few weeks across areas generally along and east of the I-35 and I-44 corridors, there are still several areas across the region with dry/dormant vegetation. As has been the theme many times this spring, gusty winds, very low relative humidity, and high temperatures will lead to extreme to critical fire danger today and Wednesday.
Topics:
Wildfire

|