Are you making the trip out to Dover International Speedway in Delaware for Firefly 2018 this week? We want to make sure you are prepared so that you don't miss Eminem, ODESZA, or any of the other exciting sets. So, what weather should you expect to see?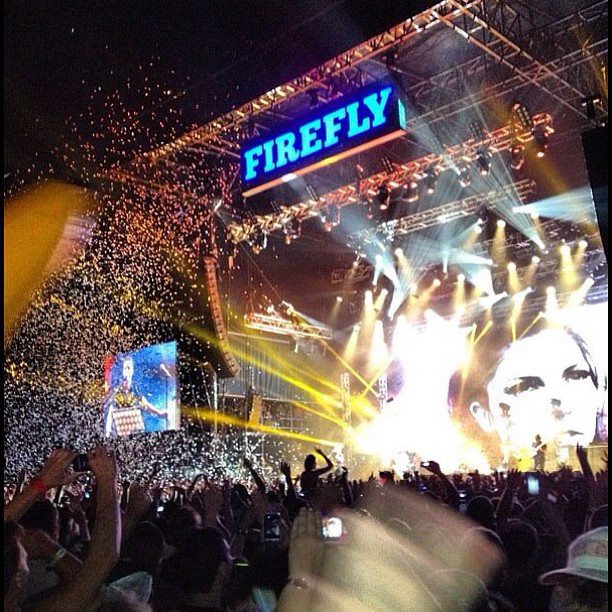 The below graphic shows the WeatherOps forecast for the event which runs from June 14-17. Our team supports the event organizers, and many vendors to help with decision support should unsafe weather conditions threaten the speedway. As you can see, all of those green boxes would say that we currently don't see anything that would be deemed unsafe. However, rain chances do exist through the week.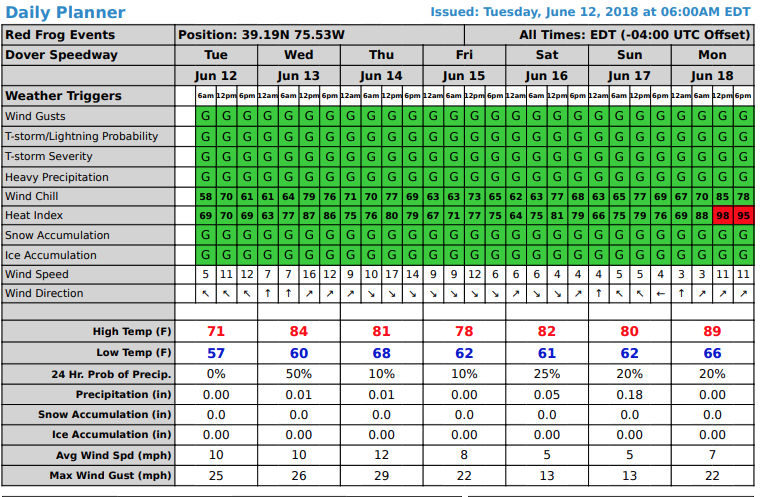 Also, by checking the WeatherOps Weather Risk Report, a 10-year history for the track shows that roughly 24% of the time at least .10 inches of rain fell on one of the event days. With an average temperature of 80 degrees and the forecast telling the same story, pleasant temperatures and perhaps a little rain should make for another great event. Have fun!